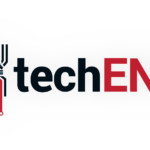 Flagship smartphones, as we know it are the top of the line smartphones. Flagships for different manufacturers are top spec hardware machines built to the very best standards. They are also expected to perform a certain way and be the best that the manufacturer can offer. Also, the flagship smartphone market is a very crowded market as we know it. With so many competitors in the market it is no wonder that flagships could quickly get forgotten. That, and the fact that flagship smartphones' design these days are not very memorable. Despite that though making a choice to get a flagship smartphone is still a tough choice; so many excellent choices, so little money, so little time. Huawei is making your decision even harder with their new top-of-the-line Mate 9.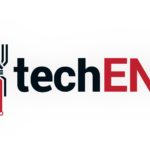 The Huawei Mate 9 is Huawei's latest and greatest smartphone to be powered by the newly designed Huawei Kirin 960 (More about the Huawei Kirin 960 here). Featuring a larger than life 5.9-inch 1,080 x 1,920 pixel 1080p Full HD display, you will not be left wanting more out of your screen. The Kirin 960 Octa-core System on a Chip (SoC) powering the device clocks in at 2.4GHz and 1.8 GHz on each four cores contained in the chip. Paired with a Mali-G71 MP8 and 4GB of RAM, you can expect this to perform like a true flagship; fast and smooth. Those specs are pretty much a modern entry-level computer standard after all. Of course there is the brilliant dual camera that is inspired by P9's Leica engineered cameras. The dual cameras feature one 20-megapixel monochrome shooter for the finer details paired with a 12-megapixel RGB shooter to add some flavour in photos coming in as colours. Both are with aperture f/2.2The cameras also one-up the P9 by having 4K video recording and OIS. Up front you will find an 8-megapixel shooter with f/1.9. Taking those super sharp photos will occupy plenty of memory, and that is why the Mate 9 comes with a 64GB on-board memory and expandable via MicroSD up to 256GB should the on-board memory is not enough. The Android 7.0 Nougat with EMUI 5.0 device is juiced up by its 4,000mAh battery that should last more than a day by today's standards. Of course it comes with fast charging in the form of Huawei's own SuperCharge.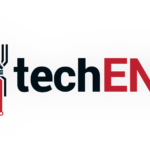 The Huawei Mate 9 not too appealing? Too peasantly? That will not be an issue when you land your hands on the Porsche Design Huawei Mate 9. This one will cost you double what you pay for a regular Huawei Mate 9. You get all the bells and whistles in the regular Mate 9 with an extra 2GB on your RAM making it 6GB, and four times the internal memory at 256GB. The only drawback other than the price of the device is that the display is at a smaller 5.5-inch. But hey, you get the sleek look of a Porsche Design curved glass front and brushed aluminium back.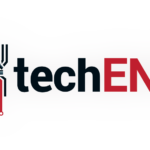 Together with the two variants of the Huawei Mate 9s, the Huawei FIT is also launched. The Huawei FIT is is the Chinese manufacturer's answer to Samsung's Gear Fit 2. It features, like all the other fitness trackers in the market; a heart rate monitor that is claimed to be more accurate, multi-sport mode and running program to monitor various data like steps taken, distance ran, calories burnt, time, and fat burnt. It also detects your sleep patterns; stalker much. This fitness tracker can be paired through Huawei's own Wear app on Android or iOS via Bluetooth 4.2. Battery is quoted to be able to last up to 6 days on a full charge, not bad. Any notifications from the phone can be viewed via a 1.04-inch circular LCD touch screen that is wrapped in a 5ATM water-resistant body.
The Huawei Mate 9 is available in Black, Space Grey, Moonlight Silver, Champagne Gold, Mocha Brown, and Ceramic White for EUR699 (approx MYR3261). Not to forget, there is the Porsche Design Huawei Mate 9 in Graphite Black for you to choose from as well for EUR1,395 (approx. MYR6509). The Huawei Fit will be available in Titanium Gray, and Moonlight Silver for EUR149 (approx. MYR695).
But hey, we are in the Malaysian market after all and will be getting it very soon. Huawei has officially announced that the Huawei Mate 9; well the Champagne Gold and Mocha Brown colour options at least will arrive and be available on the 22nd of November, 2016. That is about 5 days away. If you want to be the first ones to own this piece of hardware, you can even pre-order the device through Lazada Malaysia or Vmall. The Huawei Mate 9 will retail for MYR2,699 on the 22nd of November, 2016. No word on the local availability of the other products. Photos and press release after the break.
Huawei Introduces the HUAWEI Mate 9

A Step Ahead: New Mate Series Delivers a Breakthrough Android Experience with Powerful New Performance, Battery and UX Advances

Munich – Nov. 3, 2016 – Today at an exclusive global launch event, Huawei Consumer Business Group unveiled two of the most anticipated devices of the year – the HUAWEI Mate 9 and the exclusive PORSCHE DESIGN HUAWEI Mate 9. Building on Huawei's success in delivering beautifully-designed, powerful mobile devices, the newest members of the Mate Series provides users with an all new Android experience – featuring the Kirin 960 for the fastest computing performance, SuperCharge technology and a stunning new UX.

"In developing the HUAWEI Mate 9, we started with a simple question – how can we improve every element of the smartphone experience?" said Richard Yu, CEO, Huawei Consumer Business Group. "We know that for today's business users, a fast and functional smartphone is just the beginning. Consumers also want a gorgeous design and intuitive features, so we created two new devices at the forefront of hardware and software innovation. The result is the new Mate Series, breathtakingly new, inside and out."

The HUAWEI Mate 9 features a dynamic interplay of industry-leading hardware and advanced software that work together to keep users a step ahead. Key features include:

Kirin 960 chipset, the world's highest performing smartphone processor*
EMUI 5.0, an intuitive user interface that streamlines the users' experience with the OS
SuperCharge technology that delivers a full day's charge in 20 minutes
Second generation Leica dual-lens camera with 12-megapixel RGB sensor, 20-megapixel monochrome sensor and Hybrid Zoom, featuring a superior 2x magnification

Maximized Performance and Speed with Kirin 960

With over 100 million units sold, Huawei's Kirin chipsets showcase the company's deep understanding of the kind of power and experience users are looking for – a fast mobile device that is intuitive and reliable. The HUAWEI Mate 9 Series debuts the premium Kirin 960 chipset with Huawei's Machine Learning Algorithm to deliver a fast and smooth experience, even after 18 months of continuous usage.

The Kirin 960 is the world's first chipset to feature an ARM Cortex-A73/A53 Octa-core CPU and Mali G71 Octa-core GPU. The CPU delivers the best multi-core performance among all smartphone SoCs, while reducing power consumption by 15 percent. The GPU boasts a 180 percent performance uplift and a 40 percent improvement in energy efficiency compared to its predecessor. The Kirin 960 also takes full advantage of the pioneering Vulkan graphics standard on Android 7.0, increasing graphics performance by up to 400 percent.

A Safe, Faster Charging Battery

The HUAWEI Mate 9 combines a 4000 mAh high-density battery with Huawei's all new SuperCharge technology. With its advanced power saving technology, the HUAWEI Mate 9 increases battery life to provide over two days of uninterrupted performance. This includes a 40 percent increase in CDMA call
time and a 20 percent increase in gaming time.

Supporting 5A fast charging, SuperCharge technology enables a 50 percent improvement over the previous generation – 10 minutes of charge provides enough power to watch two full movies. Most importantly, the battery sets a new standard in charging technology including Super Safe 5-gate protection, which offers real-time voltage, current and temperature monitoring to eliminate safety hazards and safeguard battery life.

A New Standard for Professional-quality Smartphone Photography

Following the incredible success of the Huawei P9, the HUAWEI Mate 9 features the second generation dual-lens camera co-engineered with Leica. Huawei and Leica have continued to improve and enhance the optical performance of the camera module, which now includes a 12-megapixel/F2.2 RGB sensor, a
20-megapixel/F2.2 monochrome sensor and enhanced image fusion algorithms that work in concert to produce stunning photography.

The RGB sensor captures true-to-life colors, while the monochrome sensor captures intricate details and depth resulting in the iconic Leica Image Style. When paired with the leading dual-lens camera Optical Image Stabilization (OIS) solution and the industry's first dual-camera pixel binning technology, the HUAWEI Mate 9 has a superior night shot capability. The Kirin 960 is designed specifically to support the
HUAWEI Mate 9's second generation Leica dual-lens camera with Hybrid Zoom. The 4-1 Hybrid Autofocus features laser focus, phase detection focus, depth focus and contrast focus.

Performance in Design

The HUAWEI Mate 9 builds upon the Mate Series' highly-regarded design DNA and uses the finest materials to deliver a smartphone that features a 5.9" FHD display and is both beautifully designed and comfortable to use. Based on an extensive process of research and development, the HUAWEI Mate 9 is constructed using 50 unique processes including one hour of CNC milling, resulting in a high-precision unibody metal frame. Every detail – from the soft sandblasted texture to the gorgeous color palette – is a result of more than 25 years' experience in delivering refined craftsmanship.

Design Icon Meets Technology Leader

The PORSCHE DESIGN HUAWEI Mate 9 is a limited edition smartphone combining Porsche Design's signature brand aesthetic with Huawei's mobile engineering expertise. Together Huawei and Porsche Design have achieved a new pinnacle where Porsche Design's unique signature aesthetic meets Huawei's market-leading technology. With the PORSCHE DESIGN HUAWEI Mate 9, Huawei introduces a remarkable 5.5" curved AMOLED display that offers a smooth, sleek feel. It will be available exclusively in Graphite Black. (See additional PORSCHE DESIGN HUAWEI Mate 9 details.)

The Android Experience Reimagined

With the introduction of EMUI 5.0, the HUAWEI Mate 9 reimagines the native Android operating system using Linux to improve the experience, aesthetics and functionality. With EMUI 5.0, the HUAWEI Mate 9 becomes more intelligent and efficient over time by understanding consumers' behavior patterns, and ensures the highest priority applications are given preference subject to system resources. This guarantees a long-lasting, smooth experience as over time, EMUI 5.0 slows down the performance erosion that all smartphone devices experience. EMUI 5.0 also introduces a brand new intuitive interface design. More than 50 percent of features can now be reached within two clicks while over 90 percent can be reached within three clicks.

Pricing and Availability

The HUAWEI Mate 9 is available in Black, Space Gray, Moonlight Silver, Champagne Gold, Mocha Brown and Ceramic White
The exclusive PORSCHE DESIGN HUAWEI Mate 9 is available in Graphite Black
The HUAWEI Mate 9 will be available in the following first-wave launch markets:

China
France
Germany
Italy
Japan
Kuwait
Malaysia
Poland
Saudi Arabia
Spain
Thailand
United Arab Emirates

| | | |
| --- | --- | --- |
| | Version | EUR (includes tax) |
| HUAWEI Mate 9 | 4GB + 64 GB | €699 |
| PORSCHE DESIGN HUAWEI Mate 9 | 6GB + 256GB | €1395 |

Huawei Consumer Business Group also launched the HUAWEI FIT, a fitness watch featuring heart rate monitoring, automatic step counting, sleep tracking and support for multi-sport activities. The HUAWEI FIT provides comprehensive and customized running programs and offers real-time coaching; after a run the watch displays VO2 max, recovery time and a training score. It is the first wearable device to achieve the TÜV-WT reliability and accuracy certification.

The HUAWEI FIT is available in Titanium Gray and Moonlight Silver for €149 in the following first-wave launch markets: France, Germany, Italy, Netherlands, Portugal and the United States.

*Geekbench 4.0.0 multi-core CPU performance and DDR performance.
Huawei Debuts the HUAWEI FIT
New Wearable Offers Personalized Multi-sport Tracking for Every Level of Fitness

Munich – Nov. 3, 2016 – Today in Munich, Huawei Consumer Business Group announced the availability of the HUAWEI FIT, an all-in-one wearable device designed to support every body's fitness needs. Featuring multi-sport tracking, automatic step count, heart rate and sleep monitoring, the waterproof HUAWEI FIT will be available globally. Beginning immediately, the HUAWEI FIT will be available in the U.S.; in late November, the HUAWEI FIT will be available in France, Germany, Italy, Spain and Portugal.

"People from all walks of life are increasingly relying on wearable devices to help manage and improve their health and wellness," said Richard Yu, CEO, Huawei Consumer Business Group. "The perfect companion for an on-the-go lifestyle, the HUAWEI FIT offers a beautiful, sleek aesthetic and accurate fitness tracking for the active, stylish user."

Multi-sport Modes and Running Program

The HUAWEI FIT supports multiple forms of exercise including walking, running, cycling, swimming and treadmill workouts, with different modes monitoring different data. It automatically identifies users' walking and running status and records data, including goals such as distance, calories, times and fat burning. The HUAWEI FIT also provides detailed sleep analysis, tracking sleeping and waking times including sleep stages, such as light sleep and deep sleep.

For users looking to improve their fitness, the HUAWEI FIT offers comprehensive running programs based on an individual's stamina and training goals. The HUAWEI FIT's training programs support five km, 10 km, half marathon and marathon modes. After a run, the watch not only displays statistics such as distance, duration, steps, calories and heart rate range, it also provides VO2 max, recovery time and a training score.

Accurate Heart Rate Monitoring

The HUAWEI FIT delivers accurate heart rate measurements thanks to an innovative design and high-signal strength. Heart rate can be measured manually by accessing the heart rate screen, either automatically during an exercise session or continuously throughout the day, delivering a detailed heart rate view.

During exercise and training modes, the heart rate is recorded in real-time. There are five heart rate zones which are measured according to the activity: warm up, fat burning, aerobic endurance, anaerobic endurance and maximum effort. Consumers can easily check workout intensity by heart rate zone to better manage their training; when the heart rate approaches the maximum effort zone, the watch will vibrate to alert the user.

Paired with the Huawei Wear app for Android or iOS, users can review a daily heart rate curve that captures minimum and maximum rates as well as resting heart rate. It can also provide an exercise assessment based on heart rate statistics over time.

Design and Function

The design of the HUAWEI FIT is the epitome of modern minimalism, with an easy to change band and an aluminum alloy body. At 39.5mm x 9.99mm and less than 35g, it is lightweight yet boasts a powerful battery that lasts for six days with normal use. To help users stay connected, the HUAWEI FIT is supported by Bluetooth 4.2 and syncs to users' smartphones to enable alerts on incoming calls and messages. All notifications are available on the device's 1.04-inch memory LCD, touch screen which is 5ATM water-resistant. The HUAWEI FIT is the first wearable device to achieve the TÜV-WT reliability certification.

Availability

Beginning immediately, the HUAWEI FIT will be available in Titanium Gray and Moonlight Silver in the U.S.; in late November, the HUAWEI FIT will be available in France, Germany, Italy, Spain and Portugal.
Malaysians one of the first to experience groundbreaking Huawei Mate 9
Official sale begins on November 22 with pre-order starting November 15 via Lazada Malaysia and Vmall.my

KUALA LUMPUR, 14 November 2016 – Brace yourselves – the much anticipated and revolutionary Huawei Mate 9 will arrive on Malaysian shores sooner than you think!

Come November 22, Malaysians will be one of the first globally to get their hands on the Huawei Mate 9 in Champagne Gold and Mocha Brown which will be available for purchase at all Huawei Authorized Dealers at RM2, 699!

Ardent fans of Huawei will also be able to secure a unit online during the pre-order sale that starts tomorrow (November 15) exclusively via Lazada Malaysia and Vmall.my. Additionally, the first 10 customers to make an online purchase will score a free foldable Bluetooth Keyboard worth RM 499!

At the global launch just two weeks ago, it was announced that Malaysia would one of the first few countries in the world to receive the brand's latest and most advanced yet flagship smartphone, giving Malaysian users the edge to stay a step ahead.

"We are extremely excited for Malaysians who will be some of the first proud owners in the world to experience the Mate 9. Malaysia is a key market for Huawei, as such, we are not only committed to continue delivering products that enrich our consumers' mobile user experience and digital lifestyle but also in a timely manner with the rest of the world," said Matthew Ng, Deputy Country Director of Huawei Malaysia.

"We believe that after the P9 series, the Mate 9 will further enhance Huawei Malaysia's strong position in the premium segment, giving end users the best technology and innovation available at a reasonable price point," he added.

In line with Huawei's standard and seamless customer engagement experience for all its flagship devices, consumers enjoy the following after sales services:

One-to-one device exchange within the 12-month warranty period
Free door-to-door pick-up and delivery service
3-months LCD screen warranty from Proof of Purchase Date – One Time only
Two free cleaning service within the 12-month warranty period
Dedicated VIP hotline Service

Building on Huawei's success in delivering attractive and powerful mobile devices, the newest member of the Mate series bestows users with an all new Android experience, featuring the Kirin 960 for the fastest computing performance, 2nd generation dual rear camera co-engineered by Leica, 4,000 mAh high-density battery with SuperCharge technology and a stunning new UX with the latest EMUI 5.0.

Maximized Performance and Speed with Kirin 960

With over 100 million units sold, Huawei's Kirin chipsets showcase the company's deep understanding of the kind of power and experience users are looking for; a fast mobile device that is intuitive and reliable. The HUAWEI Mate 9 Series debuts the premium Kirin 960 chipset with Huawei's Machine Learning Algorithm to deliver a fast and smooth experience. What's more, there will be no drop in performance even after 18 months of continuous usage.

The Kirin 960 is the world's first chipset to feature an ARM Cortex-A73/A53 Octa-core CPU and Mali G71 Octa-core GPU. The CPU delivers the best multi-core performance among all smartphone SoCs, while reducing power consumption by 15 percent. The GPU boasts a 180 percent performance uplift and a 40 percent improvement in energy efficiency compared to its predecessor. The Kirin 960 also takes full advantage of the pioneering Vulkan graphics standard on Android 7.0, increasing graphics performance by up to 400 percent.

A Safe, Faster Charging Battery

The HUAWEI Mate 9 combines a 4,000 mAh high-density battery with Huawei's all new SuperCharge technology. With its advanced power saving technology, the HUAWEI Mate 9 increases battery life to provide over two days of uninterrupted performance. This includes a 40 percent increase in CDMA call time and a 20 percent increase in gaming time.

Supporting 5A fast charging, SuperCharge technology enables a 50 percent improvement over the previous generation – 10 minutes of charge provides enough power to watch two full movies. Most importantly, the battery sets a new standard in charging technology including Super Safe 5-gate protection, which offers real-time voltage, current and temperature monitoring to eliminate safety hazards and safeguard battery life.

A New Standard for Professional-quality Smartphone Photography

Following the incredible success of the Huawei P9, the HUAWEI Mate 9 features the second generation dual-lens camera co-engineered with Leica. Huawei and Leica have continued to improve and enhance the optical performance of the camera module, which now includes a 12-megapixel/F2.2 RGB sensor, a 20-megapixel/F2.2 monochrome sensor and enhanced image fusion algorithms that work in concert to produce stunning photography.

The RGB sensor captures true-to-life colours, while the monochrome sensor captures intricate details and depth resulting in the iconic Leica Image Style. When paired with the leading dual-lens camera Optical Image Stabilization (OIS) solution and the industry's first dual-camera pixel binning technology, the HUAWEI Mate 9 has a superior night shot capability. The Kirin 960 is designed specifically to
support the HUAWEI Mate 9's second generation Leica dual-lens camera with Hybrid Zoom. The 4-1 Hybrid Auto-focus features laser focus, phase detection focus, depth focus and contrast focus.

Performance in Design

The HUAWEI Mate 9 builds upon the Mate Series' highly-regarded design DNA and uses the finest materials to deliver a smartphone that features a 5.9" FHD display and is both beautifully designed and comfortable to use. Based on an extensive process of research and development, the HUAWEI Mate 9 is constructed using 50 unique processes including one hour of CNC milling, resulting in a high-precision unibody metal frame. Every detail – from the soft sandblasted texture to the gorgeous colour palette – is a result of more than 25 years' experience in delivering refined craftsmanship.

The Android Experience Reimagined

With the introduction of EMUI 5.0, the HUAWEI Mate 9 reimagines the native Android operating system using Linux to improve the experience, aesthetics and functionality. With EMUI 5.0, the HUAWEI Mate 9 becomes more intelligent and efficient over time by understanding consumers' behaviour patterns, and ensures the highest priority applications are given preference subject to system resources. This guarantees a long-lasting, smooth experience as over time, EMUI 5.0 slows down the performance erosion that all smartphone devices experience. EMUI 5.0 also introduces a brand new intuitive interface design. More than 50 percent of features can now be reached within two clicks while over 90 percent can be reached within three clicks.

Lazada Malaysia – http://www.lazada.com.my/huawei-mate-9-64gb-gold-14736396.html or at Vmall.my – https://www.vmall.my/buy/huawei-mate-9