If you remember, HONOR had their launch gambit for Malaysia for the HONOR 20 flagship smartphone. They brought the HONOR 20 into Malaysia. They even announced to final official price of the smartphone at MYR 1,699. What was missing in the launchw was the official release date of the very potent flagship.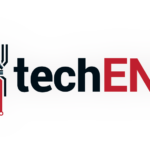 That was last month and we have not heard from the Chinese phone makers since. We can hardly blame them though, the whole delay is a side effect of Huawei's debacle with the United States government. Of course they are affected, they are still owned by Huawei and use mostly Huawei's existing technologies. Take their HiSilicon Kirin 980 processor for one.
At MYR 1,699 the HONOR 20 could be considered a steal. It packs the power of a Huawei flagship smartphone, the Huawei P30. It features the same processor. It packs nearly the same camera set-up as well with its premium cousin, a 48-Megapixel main camera. Its asking price is about MYR 1,000 lower than Huawei's flagship.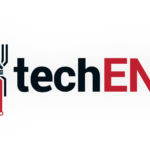 If you are one of those that has been waiting for the flagship though, you are in luck. The HONOR 20 has been officially announced to start selling in Malaysia on the 21st of June, 2019 onward.
About time? Yes, we think so too. Especially since the release date coincides with HONOR's 5th year anniversary. As per mentioned at the main launch of the smartphone in May, the HONOR 20 will be available on HONOR's very own eCommerce platform HiHonor.
This slideshow requires JavaScript.
The HONOR 20 will come in two colour options; Midnight Black and Sapphire Blue. Apart from the HiSilicon Kirin 980, it will feature 128GB of storage and 6GB of RAM Just as mentioned in the launch as well, if you do buy the HONOR 20 you get a SoundStone Bluetooth speaker, an HONOR Band 4, and and HONOR backpack. All of the free gift are worth MYR 500 in total. Of course, the free gifts are available as stocks lasts. For more information on the HONOR 20 and HONOR's fifth year aniversary, you can visit HONOR's Facebook page.