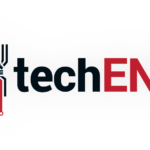 Lazada's Online Revolution Sales have seen Malaysians taking advantage of a wide range of offers and value for Ringgit sales to compliment their year-end shopping and preparation for celebrations. This is in line with findings that showed customers from millennials to baby boomers across the region doing their shopping online, according to the latest insights1 by Lazada – Southeast Asia's leading online shopping and selling destination.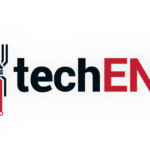 "We have been consistent in offering our customers in Malaysia the best products for the greatest value and savings that we can. We believe that customers are now sophisticated enough to purchase more items online regardless of whether they are in major cities or not. Supporting this has been an expansion of our national network of warehouses including facilities in East Malaysia, delivery partners and an increasing numbers of independent Malaysian retailers who are working with us. The result has been the creation of an online marketplace that offers customers over 3,600,000 product SKUs, tremendous savings that average up to 95% off, multiple payment options and a reliable way to save money and time – making it the best way to shop today," said Hans-Peter Ressel, CEO of Lazada Malaysia.
Lazada's investments and commitment to these improvements over the past three years are showing signs of demand in Malaysia as the opening day of this year's Online Revolution Sales on the 11th of November saw:
10 times increase in traffic as compared to the highest sale day (12.12) last year!
More than 4,000,000 products and 22,000 brands were on sale to customers of Lazada
Flash deals that saw an average of 75 items sold every minute for selected products
Top 3 categories searched on Lazada were Toys, Kids & Babies, Home & Living, and Watches, Sunglasses & Jewellery
"To put this in perspective, we see an average of approximately eight million customers and five million visits to our sites daily in the region – but the results of the opening day of this year's Online Revolution Sales was unprecedented! We are very confident that the closing day to this year's Online Revolution Sales month on 12 December 2015 – or 12/12 as we call it – will see even greater numbers of Malaysians visiting Lazada and taking advantage of amazing deals, a great variety of options and the peace of mind with purchases that are guaranteed by us as well," said Hans-Peter.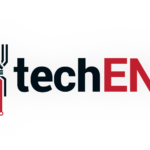 Lazada's social media platform's such as Facebook and Instagram will also be hosting separate contests to add to the excitement for its customers who can expect great deals and fun with flash sales, daily best offers, product category specials, exclusive partner promotions, and app-only deals like no other on 12 December 2015 at http://www.lazada.com.my
Participating brands include Microsoft, Philips, Morgan, Tefal, Bayer, MamyPoko, Drypers, Nike, Puma, Crocs, Converse, Scholl, Lenovo, Huawei Honor, Meizu, Samsung, Apple, Xiaomi, Casio, Speedo, Samsonite, American Touristers, JBL, Bosch, Sports Direct, Calvin Klein, SK-ll and Dermalogica.
Online Sales Trends
Lazada has seen a surge in its mobile app downloads to surpass 20 million in the third quarter with the launch of its new enhanced Android and iOS apps. Lazada shoppers are spending more time on its sites while on-the-move compared to on desktops during the quarter. In fact, about 60% of the company's total sales for the region at end September were purchases on mobile platforms.
Shoppers are snapping up products from an offering that has more than tripled to approximately 10 million SKUs in over 13 categories from July to September. Best-selling product categories continue to be Fashion, Home & Living, Health & Beauty, and Mobiles & Tablets in the third quarter of 2015, with some interesting seasonal trends making inroads as well.
Unicycles and self-balancing scooters, for example, are popular items this quarter with sales doubling from August to September. Baby products, such as milk formula and milk bottles have emerged as a best-selling category in Malaysia and Singapore.
Demand for air purifiers increased exponentially in Malaysia and Singapore this quarter as residents of both countries experience hazy weather. Between August and September, overall sales volume increased three-fold and almost 15-fold in Malaysia and Singapore.
The retail revolution driven by Lazada is made possible by its ecosystem of logistics and seller solutions. Its one-stop platform helps local SMEs to increase their reach and sales online, as well as international sellers to expand into Southeast Asia. As at end September, Lazada has more than 30,000 local and international sellers2 from Asia, Europe and the United States.
"In just three years, Lazada has been proud to work with retailers in Malaysia to democratise shopping through eCommerce. It allows us to cut across generations, locations and economies; and with better mobile access and a massive choice of products for every need and budget, online shopping is winning more consumers over. As Southeast Asia's eCommerce pioneer, we are proud to have led this online revolution and will continue to make shopping even more accessible and effortless for everyone," added Hans-Peter.
1 Lazada's third quarter shopping trends are based on company data covering the period of July to September 2015 for Indonesia, Malaysia, the Philippines, Singapore, Thailand and Vietnam. More insights from the data are appended.
2 Active marketplace sellers and retail suppliers.
ABOUT LAZADA GROUP
Lazada Group operates Lazada, Southeast Asia's number one online shopping and selling destination, with presence in Indonesia (www.lazada.co.id), Malaysia (www.lazada.com.my), the Philippines (www.lazada.com.ph), Singapore (www.lazada.sg), Thailand (www.lazada.co.th) and Vietnam (www.lazada.vn).
Launched in March 2012, Lazada Group has grown rapidly to approximately 6,000 FTEs. The company has an online footprint of 5 million daily visits to its sites and mobile apps, and the largest Facebook following in Southeast Asia with more than 13 million fans.
Lazada is pioneering eCommerce in the region by providing customers with an effortless shopping experience with multiple payment methods including cash-on-delivery, extensive customer care and free returns. Lazada features a wide product offering in categories ranging from consumer electronics to household goods, toys, fashion and sports equipment.
Lazada offers brands and merchants a marketplace solution with simple and direct access to about 550 million consumers in six countries through one retail channel.
Lazada Group also operates Lazada Express, a provider of logistics services, and helloPay, an easy-to-use online payment platform that provides consumers with a secure way of shopping online.