*DISCLAIMER: This is a paid advertorial by OPPO MALAYSIA SDN BHD. It does not reflect the opinions or views of the techENT editorial board or writers. *
Choosing a smartphone in the mid-range segment can be tough. Especially when there is plenty of good choices. OPPO makes it plenty easy though with their new OPPO F9 smartphone. Why, you ask? It sports high-end specs in the MYR1,000 – 1,500 pricing bracket, so why not?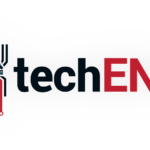 There are a few things you need to consider when it comes to a smartphone. For a smartphone to be considered high-end there are plenty of things it needs to have.
Best Fast Charge Technology: VOOC Flash Charge
For starters a high-end smartphone requires fast-charging. The F9 is equipped with a 3,500mAh battery capable of fast charging. It is not just any fast charging technology though it comes with OPPO's very own, very advanced VOOC Flash Charge technology.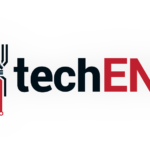 The VOOC Flash Charge technology by OPPO is the most advanced charging technology in mid-range smartphones. OPPO is also the first manufacturer to introduce the low voltage 5V4A fast charging technology to the market. When you see the results and the amount of technology being put into this simple thing we call 'charging' you would understand why this is the best.
With VOOC Flash Charge the OPPO F9 charges faster than any other mid-range device at quadruple (4x) the speed compared to the average mid-range devices in its class. It even fast charges when you are using the device or when the display stays on, unlike the Qualcomm Quick Charge 3.0 which slows down to regular charging in the same conditions. In 30 minutes the OPPO F9 charges to 62%, at least twice faster than plenty of the mid-range devices with fast-charge technology.
When a device charges that fast, heat is a sure bi-product, right? Not with VOOC Flash Charge and its 5V4A rating compared to the usual 9V2A technology. That means that the battery charges quickly without the sort of heat that is associated with fast charging. With its 5-layer protection technology as well, you can be sure that the OPPO F9 will not overheat to hazardous points and your device charges safely. Not only it protects you, it protects your device and its battery. VOOC Flash Charge has increased their safety index to DPM (defect per million) where the probability of defect is one out of billions. There are currently 90,000,000 VOOC Flash Charge users now that will testify to the VOOC Flash Charge technology.
Handsome, Beautiful, Pretty, Good-Looking, Sexy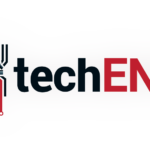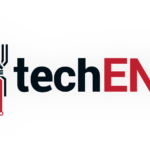 Secondly it is the best looking mid-range smartphone you can find in the market today. Its gradient colour design on the back of the device looks as natural as the blue skies or the sunset. The two colour choices are unique to the OPPO F9. The gradient colors are available in Sunrise Red and Twilight Blue, Sunrise Red fades from Red to Purple while the Twilight Blue fades from black to blue. On top of the color, the diamond design adds a certain flower petal pattern optical illusion, which adds a certain dramatic flair to it.
The premium body wraps to the beautifully large display that measures at 6.3-inch pushing out 1,080 by 2,280 pixels (Full HD+). The IPS display produces life-like colours that would make other smartphones look dull. It covers 90.8% of the front side of the device too.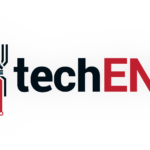 Notch? What notch? The 90.8% body coverage does not permit an awkward notch to be placed on top of the display. Instead, how they achieve that display real estate is via their new revolutionary Waterdrop design. The Waterdrop design on top of the display only houses the front-facing camera and nothing else eliminating the need for ugly notches. The sensors are hidden under the display so you still have the same face unlock feature..
Photos, Even Better Than When You Remember It
Even the camera comes into its own class. The OPPO F9 comes with a dual camera set-up with a 16-Megapixel main camera paired to a 2-Megapixel secondary camera for depth. The camera set-up with OPPO's own AI software for the camera ensures your photos come out great every time without post-editing. For add more artistic feels to your photos there are the built-in portrait mode and  you have 5 different artistic portrait mode to work with so that you can produce a studio –alike photography . That enhances your photos with more lighting options to give you that extra artistic edge.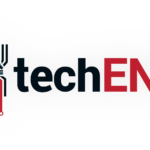 To make your photos more appealing OPPO includes Artistic Portrait Mode where you get different filters and can choose the sort of look you want to go for with your portrait. There are so many filters to choose from that your social media photos will always look as fresh as ever. That is not all though.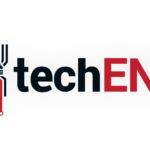 The OPPO F9 also has something called the Face Comes First for rear cameras. The Face Comes First feature lets your cameras detect and prioritize focusing on faces so that your subject is always in focus and provide brightness on user's face even though its backlight or dark situations
The front-facing camera is a 25-Megapixel shooter with AI Beauty 2.1. With 25MP front camera, F9 further enhances the accuracy of face recognition with 296 facial feature points. F9 added new functions to recognize and enhance the pupils, forehead. With precise identification, you can have more beautiful eyes in your selfies. With AI Beauty Technology, there is also arm and neck recognition, so that the beautification can be completed and also let AI quickly and precisely recognize you and find the best beautification solution.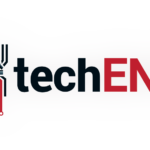 For more of the fun stuff OPPO includes their AR stickers not only for photos, but for videos and GIFs as well . All you have to do is fire up the camera app, swipe to the left until you highlight and select sticker mode. To take a photo, it is a simple snap. To turn it to video though you only have to long press the shutter button on the display. The video lasts as long as you keep your finger on the shutter button. There are tonnes of fun stickers in the device with option to download more, so you will never run out of stickers when you need them.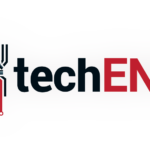 Photos and videos can look even better too with OPPO's new super vivid mode on the OPPO F9. In the camera app there is a vivid mode button on the top left of the display to toggle the super vivid mode. What that does is bring out deeper colours from a photo or video, which eliminates the need to post edit photos or colour correct videos. The result, everything looks even better. F9 achieves hardware-level support for the HDR effect with the Sensor-HDR Technology, allowing F9 to take clearer selfies even in backlight.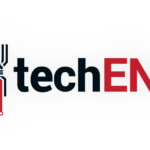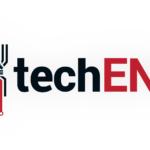 ColorOS 5.2 – Smart Just Got Smarter
Lastly, the Smart Assistant feature on the OPPO F9 is like no other. Of course you still get the Google Lens functions, Google Assistant with voice recognition and what not. Beyond that the OPPO F9 with ColorOS 5.2 is built for multitasking with split screen for two different apps.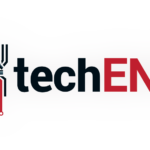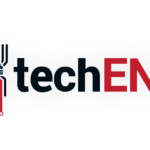 When you view a video, sometimes you do not need the display to be on, you only want the sound bite; kind of like listening to a podcast. The problem is that with most devices, their video player cuts when you turn off the screen or exit the application. Not on the OPPO F9 though. You can play a music video, or interview, and what not on your F9 video player. It will continue playing even when you turn your display off or even when you exit the application. That allows you to do other things as well with your video continue playing.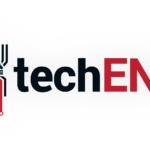 OPPO has also added an extremely helpful Smart Sidebar that appears in both portrait or landscape mode to let users swap quickly between apps or to use any built-in tools swiftly onscreen. It also supports a selection of apps that appear in floating windows too. This handy feature has a number of benefits, like allowing users to reply to messages even while watching a video while still watching on the same screen.
Travelling is fun. But to prepare for these travels can be a little tedious. Especially when you travel to other regions that might require you to get a different phone number to stay connected. Switching your SIM card constantly is a small hassle, but can be risky when you do it on the fly. You risk losing your primary sim card or damage it from time to time. The OPPO F9 solves that issue with ORoaming feature built into the device.
In technical terms the OPPO F9's ORoaming international internet capabilities is a virtual SIM card that is built into the device to emulate or duplicate any SIM cards. What it does is allow you to access and use a phone number of a country of your choice or destination country and use their internet or data plans, without having or installing an additional SIM card. All you have to do is fire up the ORoaming app, choose the internet plan of your preference, then buy it via the app using your credit card or PayPal account. Currently the ORoaming capability supports SIM cards and plans from 54 countries with more to be added later on.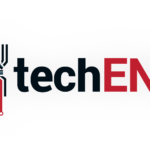 OPPO maintained the price of the OPPO F9 with its 6GB RAM and 64GB ROM at RM1,399. The OPPO F9 is available online at 
OPPO's online store and at official concept stores nationwide.
OPPO F9 Starry Purple will be launching soon, so stay tuned.
*DISCLAIMER: This is a paid advertorial by OPPO MALAYSIA SDN BHD. It does not reflect the opinions or views of the techENT editorial board or writers. *
---
Also published on Medium.