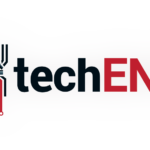 Reports that Swatch has been working with Apple on creating multiple versions of the Apple iWatch have been denied by the Watchmaker. The report by VentureBeat reported five days ago that Swatch may be involved in creating a version of Apple's smartwatch. It stated that the tech giant may be working with Timex as well.
The Swedish watchmaker was quick to comment on the report by releasing a statement a day after the rumors started. Reuters was the first to write about Swatch's response.
A spokeswoman for the company stated that the Apple and Swatch partnership rumor was an unfounded whisper. She went on to explain that the only relationship that the company has with mobile phone manufacturers including Apple is that the company acts as a supplier of internal electronic circuitry and other smaller components.
Swatch Chief Executive Nick Hayek reiterated in an interview with Reuters that "he was not interested in teaming up with a tech group to develop a smartwatch." 
The original report that started the rumor was suspicious to begin with. The agreement would be an unusual move for Swatch especially since the CEO of the company expressed his skepticism about the future success Apple's iWatch. He stated that he does not believe that the iWatch is revolutionary.
However, there have been reports that Apple is working on the iWatch alone. The company is just looking to bring on experts for the fitness, medical and fashion aspects of the iWatch.
The Apple wearable is rumored to be launched later in the year. It may be available in a variety of materials with different price tags to increase appeal to a range of consumers. The device is reported to be linked to the iOS 8's new health app and Apple's HealthKit project. The smartwatch will be expected to be focused on health and fitness with heart monitors and sensors that measure vitals.
Source: MacRumors