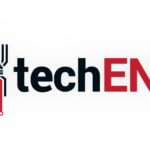 A handful of bugs have been reported by users of the Surface Pro 3. The high end hardware has been the victim of complaints of Microsoft's support website.
Among the complaints is the fact that the device's fan is making way too much noise. Another feedback was that the tablet is getting too hot and shuts downs after a temperature warning.
The feedback has been so negative that affected users have band together to compile a spreadsheet to tally all the complaints. It seems that the overheating issues occur mostly with the Core i7 versions of the Surface Pro 3. However, a couple of Core i5 variants have been reported to be going through the same problems.
Some of the users have claimed to have solved the overheating problem by launching Task Manager and ending the task for the Windows Installer Module and Windows Installer Module Worker. Nevertheless, the problem still prevails for a majority of users even after attempting this 'solution'. 
Hopefully, this turns out to be merely a software bug that can be fixed via updates. Microsoft however, has been silent on the whole issue.
This is not the first hurdle that Microsoft devices have had to face. During launch, the Surface Pro 3 faced boot failures and needed a day one patch. This patch solved the boot problem but caused Wi-Fi connection issues later on.
These bugs may seem to come every now and then but we would expect the Surface Pro 3 users to one of Microsoft's VIP customers as they spent more than  a $1000 to get their hands on the device. The company's silence is deafening and surprising. It better end the silence soon and respond to these complaints before many of the users turn their back and choose not to buy a Microsoft gadget ever again.
Source: PCWorld