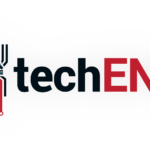 Have you ever thought "hmmm, the Wi-Fi maximum speed is a little too slow". Samsung understands your pain and have developed for you a super fast Wi-Fi. It is known as the 802.11ad 60GHz Wi-Fi. Samsung claims that it if five times faster than the standard Wi-Fi 802.11ac technology we currently have. According to the guys over in Samsung too we will see this technology next year onwards on our smartphone devices, medical devices, computers, televisions, and basically anything else you can think off to be fitted with Wi-Fi.
The 802.11ad 60GHz Wi-Fi by Samsung will be able to transfer data at speeds up to 4.6-Gigabits per second or 575-MegaBytes per second. To put those numbers into perspective the current outgoing 802.11ac 2.4GHz, or 5GHz for that matter, goes up to 886-Megabits per second or 108-MegaBytes per second. That translates to super fast transfer of uncompressed high-definition videos and almost unadulterated and uninterrupted super seamless video streaming in any format, from and through any device.
The 60GHz technology in Samsung's Wi-Fi technology is actually not new and has been around for a few years now. The only reason why the 2.4GHz and the 5GHz format of Wi-Fi is preferred for mainstream use is the stability and data transfer performance of the technology. Signals transmitted at 60GHz are easily interfered by anything that is in its path of travel which means that it will not pass through walls or doors and if your device have eyes, it would need to be able to see the Wi-Fi router to be able to use the speed. Samsung claims to overcome this issue through the use of currently outgoing high-performing modem technologies, and developing wide-coverage beam-forming antenna. What it does is that it stabilises the output signal and allow it to travel around normal everyday objects that may pose as obstacles in our homes.
To all of you users, we all also know that there are always differences in theoretical data transfer speeds and actual data transfer speeds when it comes to Wi-Fi. For instance when your Wi-Fi boasts up to over 800-Megabits per second in theory, you might only get up to 400-Megabits per second in actual form. Samsung though says that the actual and theoretical speed that their technology boasts is basically non-existent. Which means if they say you get 4.6-Gigabits per second you really do get it, in actual that is more than 10 times the speed we can get nowadays. How they did it is by eliminating co-channel interference in which even when there are multiple devices connected to the source it will maintain its maximum speed.
Excited yet? We are very excited too, who does not want smooth, uninterrupted, almost instant video streaming? Samsung will be releasing the first devices with this technology built in as early as next year, 2015. Speed freaks, get ready.
Sources: Samsung via TechnoBuffalo