Malaysia is one of the most connected countries in the region. Nearly everyone in the country has access to the internet and about 88% have access to it in their palms thanks to their smartphones. However, the internet only contributes about 3% of the country's GDP. That's a pretty astounding fact for one of the top 10 most internet engaged countries.
That's where Stripe comes in. No, we're not talking about the waxing parlour – we're talking about one of the world's largest internet infrastructure companies. Stripe focuses on connecting companies with their customers through providing one of the largest online payment networks in the world. If you're saying "So what? Malaysia has PayNet, Paypal etc.", then you probably aren't aware that Stripe allows most companies to immediately accept over 135 currencies worldwide and it only takes about 10 minutes to setup the service on any website and marketplace. After this 10 minutes, businesses – no matter how large or small they are – are able to transact internationally.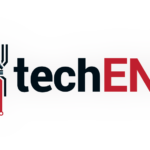 In fact, they are able to accept everything from VISA to AMEX to Mastercard to online banking payments. Yep. Even online banking payments. In Malaysia, Stripe isn't just launching its service; it's also launching a partnership with Payment Networks Sdn Bhd (PayNet) to allow Malaysian consumers to pay for their online purchases through local online banking portals via FPX. This would mean that any app, website or marketplace using Stripe will allow you to login to your online banking platform, such as CIMB Clicks, Maybank2u and more, to pay for your purchase. Their implementation of this service also informs users whether their platform of choice is online.
In addition to this, Stripe provides a slew of services which complements their payment backbone. They have Radar which helps businesses detect and prevent fraudulent transactions through the integration of Machine Learning and Artificial intelligence. The service is also one of the most secure available globally with a PCI Service Provider Level 1 certification. It is also easy for businesses to deploy; allowing businesses to hit the ground running with a full stack solution.
Stripe hasn't been THAT quiet in Malaysia. The company has been testing the service in Malaysia since January this year. In fact, you'd be surprised how many online merchants are already deploying Stripe. Big companies such as Grab, Socar, FashionValet and dahmakan are already using the service.