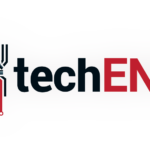 "The customer is always right." It's a common statement thrown around by marketers, salespeople and even consumers; however, in this day and age of digital marketing and personalised solutions, can we still talk content and marketing in an overarching manner?
The simple answer… No.
The world has changed drastically over the past decade transitioning from an analogue world to a world in which internet connectivity and devices reign supreme. In a similar way, the means in which we consume our media has also changed. With companies such as Netflix, iflix and Spotify leading the charge, we've transitioned from a world which streams first and owns later.
In fact, in today's digital-focused world, about 50% of the global online population is streaming their content. In Malaysia alone, 71% of the population streams their content. Thus, streaming has become an increasingly important platform for businesses to interact with their customers. In fact, streaming inevitably opens up new platforms for businesses to use. With each user in Malaysia streaming on an average of 3.3 devices, the argument to utilise these platforms grows even stronger.
Contextual Information for a Better, More Complete Consumer Journey
The consumer journey starts at the point at which they start considering an item or service. That's what we're all told in textbooks and articles. However, the journey actually begins the minute they are exposed to a brand. Over the past decades, we've seen an impressive increase in ways that this can happen; from billboards, advertisements on buses, broadcast advertisements and internet advertisements. Hence, it is unsurprising that an increasing number of consumers are becoming increasingly numb to this broad, impersonal approach to marketing and brand awareness.
However, with the advent of artificial intelligence and machine learning that journey can be catered uniquely to each consumer without much hassle. These new technologies allow brands and companies to understand the consumer in a way that they have not been able to in the past.
The increasingly decentralised nature of the current market has led to a consumer that is hungry for personalisation and an experience that is unique and catered only to them. A study undertaken by Accenture found that up to 75% of consumers are more willing to buy from companies who see them as individuals and provide recommendations uniquely suited to them. That said, the advent of mobile devices has led to an increasingly fragmented consumer journey even when relying on cookies and device-ID.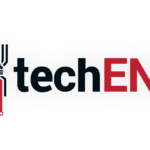 Spotify holds a unique position being one of the leading music streaming platforms worldwide. In fact, they have been one of the foremost companies in driving the change in consumer behaviour over the past few years. They have accelerated the shift from a market which is ownership focused to one which relies on access. It comes as no surprise then that Spotify has become one of the leading companies in understanding how to cater to this new forming market.
Perhaps more importantly, Spotify is also one of the only apps and services out there that can truly say that they are a people first business. Over the years, the service has developed its own unique algorithms and systems which have successfully created personalised experiences for their user base.
Their algorithm suggests and curates music and podcasts based on search, music listening history and even manual user input. This has allowed Spotify to become one of the most recommended music streaming platforms out there. In fact, the recent My Time Capsule offering for their listeners puts this algorithm and interaction front and centre. The people-first approach which Spotify employs has undoubtedly led to their success in becoming the industry's leading streaming service.
The company is now inviting their collaborators and partners to utilise its service to better understand and target their marketing efforts and put their consumers first. The long relationship and interaction between Spotify and their listeners has allowed the company to be uniquely fitted to champion people based marketing efforts.
"Here at Spotify, we're advocates of the concept of people-based marketing. People-based marketing represents an industry shift from targeting devices, to connecting with the right people at the right time, with the right message. Rather than targeting ads to devices based on cookies, which is fraught with inadequacies, marketers can now reach people across the many devices they use, thanks to persistent identity…This is especially true when leveraging the strengths of Spotify, as music is a mirror of who our audiences are. Through the listening data we have on Spotify, we are able to reach out to your brand's target audience with the right message, at the right time and in the right context."

Ong Sea Yen, Regional Vice President of Sales, Spotify Asia
Spotify sees streaming as a natural next step in the evolution of marketing. The unique profiles that Spotify users have generated over the years have given the service a unique and unprecedented insight into consumer behaviour that was previously missing. As a new, essential component of the modern marketing mix, streaming gives companies the unique ability to understand their target audiences through their music choices.
With the new approach and tool that Spotify is championing, the company is confident that they are the missing link for companies and brands to deliver the right message at the right time and in the right context for their marketing success.
---
Also published on Medium.