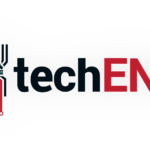 The music streaming app, Spotify has been in our midst for quite awhile and has finally become quite popular in the market. Finding a good footing in Europe was the first step and it looks like the app is not going anywhere anytime soon.
Until recently, Windows Phone users were not being able to download the Spotify app for free while the rest of us enjoyed the app for zero the cost. We are happy to officially let you guys know that the wait is over! Spotify is now free for all Windows Phones!
With the new updates, you can now stream music via the app for absolutely no price. The catch? Well, there are going to be a handful of pop up ads and users are also unable to sync playlists. Hence, you are forced to shuffle the songs.
Not to worry, if you really do not like ads and not being able to control your music selection, you can easily upgrade to the premium service.
Source: PocketNow