Professional photography is no joke. It is the difference between getting a good visual or your billboards, or your branding, or even feature shots. To get that right moment is what professional photography is all about. For them to do that they need the right gear at all times. That is why Sony comes up with their Alpha 9 (α9) professional mirrorless camera. But just a camera body will not cut it. Especially in the world of sports journalism and photography, the lens is just as important if not more important than the camera body. Welcome to the Sony SEL400F28GM lens.
The α9 camera body has one of the fastest autofocus and best-in-class performance in terms of camera speed (it does up to 20fps continuous shooting at 362 buffer rate). There has not been a telephoto lens that is capable of keeping up with the camera though; until now that is.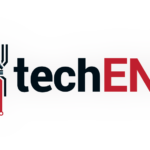 The SEL400F28GM is a prime lens with 400mm of focus length. Aperture is open at a maximum of f/2.8 which is actually large for a lens this size. it is also a G Master lens which is Sony's top-end class in among their wide range of lenses. It is also the longest lens in Sony's G Master series of lenses. With the included teleconverter you can get it to 800mm focal length.
A lens this size will usually tip the scales at over 3kg. This one weighs less than that though. It tips the scale at 2.9kg (rounded up figure) which makes it the lightest lens of this size and length in the world. Furthermore the wight of the lens is actually very focused in the middle part of the construction making this the most balanced lens of its size and length.
The weight of the lens not only makes it easier for photographers to haul it around and keep their cameras up to get that important moment in sports. It helps photographers maneuver the lens to their desires too. The centered weight arrangement just makes it even more agile.
How they've achieved this centered weight is nothing short of amazing. They've used their technical know how in lens making to keep all their important glass elements in the center of the lens. They've also used a new flourite type material to keep the weight of the glass materials down while maintaining high-resolution image reproduction. The use of Magnesium throughout the body is generous as well making the lens robust yet light.
The result? Probably the telephoto lens of choice when it comes to sports photography. The images from the lens is sharp throughout the frame without any edge distortions or discolourations. Bokeh come out as pretty as it can be with the 11 aperture blades.
There is plenty of features on the lens itself to help photographers get better photos. There is the Full Time Direct Manual Focus (DMF) feature where you can fine tune your focus in the photo when you need it. There is a new high-speed eXtreme Dynamic (XD) Linear Motor that helps drive the lens focus group. Of course, with the right body you still get Eye AF feature.
The Sony SEL400F28GM lens will be available on a pre-order basis via all Sony stores nationwide. Price, if you have to ask is MYR52,699 which is quite a lot of money. But if you do use it to make a living it could be a great investment. There is a Drop-in Circular Polarising Filter (an ND filter, technically) that will be later on, prices and availability for that is yet to be confirmed.
---
Also published on Medium.