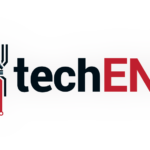 If you are into photography, you would know the importance of having a good lens to pair with your camera. In fact any good photographer will tell you to invest more on a lens system first rather than a high-end camera body. Their argument is, having a good lens will allow you to take better quality photos even with a non-flagship camera body. To plenty of these photographers also you should first invest in a general purpose lens; a one-size-fits-all lens that gives you a flexibility like no other. To most of them they will go for a 24-70mm F/4.0 lens zoom lens for its flexibility and great dynamic range. For the longest time as well this is the zoom lens that every aspiring photographer should have. Sony though came up with one more that is even more flexible; the brand new FE 24-105mm F4 G OSS Zoom lens.
The 24-70mm range lens, though versatile, is limited when it comes to mid-telephoto use. The 70mm reach is not quite long enough for use when you need to shoot a subject from slightly further away. That is when the 105mm length capability comes in handy. It is no bigger than the standard 24-70mm zoom lens also from Sony so it is not like you are adding a lot of bulk in your gear bag. The new 24-105mm lens also supports fast, precise, and quiet autofocus capability for both stills and video. It is the ideal all-rounder lens from the looks of it.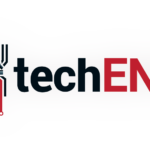 The new 24-105mm lens comes with high precision Advanced Aspherical glass inside its high quality metal construction body. The three Extra-low Dispersion glass is also strategically located to minimise chromatic aberration to ensure that all resolutions of any given compatible camera is used to the fullest. To further minimise flare and ghosting Sony coats all the glasses with their original Nano AR coating.
Sony's FE 24-105mm F4 G OSS lens is also the lightest in its class weighing in at only 663g. That, combined with an already lightweight Alpha series camera gives photographers a whole lot more flexibility and mobility. The added mobility in turn allows you to be more productive and creative with your photos.
Despite it being a wide to mid-telephoto lens Sony has not forgotten that sometimes you need to take photos at very close distances. For that the lens can shoot at a minimum of 38mm from your subject. It is no macro lens but the results from this should still mimic that of a more expensive and specific macro lens. That, and you do not have to worry about shaky hands with the built-in optical image stabilisation.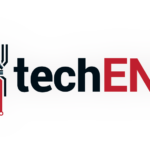 Apart from all that the FE 24-105mm F4 G OSS zoom lens is fitted with the new Direct Drive SSM (DDSSM) system. This system is technically Sony's new way of adjusting its autofocus. It is now much faster, more accurate, and a lot quieter than before. This makes it suitable for video use especially.
The Sony FE 24-105mm F4 G OSS zoom lens will be available in Malaysia 8th December, 2017 onward. Price? MYR6,099. If you ask me, this is a good value for such a versatile lens. Press release and photos after the break.
Sony Expands Full-Frame Lens Line-up with New Compact, Lightweight FE 24-105mm F4 G OSS Standard Zoom Covering Wide-angle to Mid-telephoto range

New E-mount FE 24-105mm F4 G OSS Standard Zoom Delivers Serious Still and Video Performance with Compact Design

(KUALA LUMPUR) – Sony today announced the latest addition to its expanding full-frame E-mount lens line-up, the FE 24-105mm F4 G OSS Standard Zoom (model SEL24105G).

The new full-frame lens covers the commonly used 24 to 105mm focal length range, delivering outstanding G Lens™ imaging performance with the most lightweight design in its class[1], maximising its versatility and usability.  Therefore, the FE 24-105mm F4 G OSS can be used for versatile shooting including landscapes, portraits, weddings and more.  This lens also features fast, precise and quiet autofocus capabilities in both still and video shooting, making it an ideal complement for Sony's extensive line-up of E-mount cameras.

High Optical Performance and Outstanding Resolution

Sony's new FE 24-105mm F4 G OSS lens delivers excellent corner-to-corner sharpness throughout the entirety of its zoom range, while also producing beautifully rendered 'bokeh' or background defocus at all focal lengths.

This high image quality is made possible thanks to its advanced optical design featuring four aspherical lens elements, two of which are high precision AA (advanced aspherical) lenses.  There are also three strategically located ED (Extra-low Dispersion) glass elements that work in combination with the aforementioned aspherical lens elements to minimise chromatic aberration and ensure the ultimate resolution is captured.

The lens also has Sony's original Nano AR coating to minimise flare and ghosting, and utilises a circular aperture to ensure it delivers high quality bokeh that is consistent for all Sony's G series.

Compact, Lightweight Design and Shooting Flexibility

The new FE 24-105mm F4 G OSS lens weighs in at approximately 663 grams (23.4 oz), making it the lightest lens in its class1.  When combined with one of Sony's compact E-mount bodies, it gives photographers and videographers a far more mobile, manageable camera system that greatly increases their shooting flexibility.

In addition to the compact design and versatile 24-105mm focal length, the new lens has a minimum focus distance of 1.25ft, allowing for impressive close up detail.  It also includes built-in optical image stabilisation to make it easier to produce sharp, blur-free images when shooting handheld.

Highly Advanced and Accurate AutoFocus

In order to keep up with fast-moving subjects, the new standard zoom lens features a DDSSM (Direct Drive SSM) system that is capable of rapid positioning of the lens' focus groups with high accuracy and very minimal noise.  This advanced system combined with a constant F4 aperture at all focal lengths makes the SEL24105G an excellent choice for both still and video shooting.

Further adding to its versatility, the new standard zoom lens also features a customisable focus hold button, a dust and moisture resistant design[2] and a fluorine coating on the front element to help minimise dust, water, oil and other contaminants.

Availability

The Sony FE 24-105mm F4 G OSS lens (model SEL24105G) will be available in selected Asia Pacific countries from November 2017.

[1] Compared to currently available full-frame 24-105mm F4 standard zoom lenses (25 October 2017, Sony research)

[2] Not guaranteed to be 100% dust and moisture proof
Source: Sony Malaysia
---
Also published on Medium.