Okay, just to be clear; the title is a little misleading, I know. What I mean is that the Sony WF-1000XM3 has been officially launched in Malaysia. Yes; we also know that the Sony WF-1000XM3 has been on sale in the market for a few weeks already now. By now, if you pre-ordered the earphones, you would have gotten yours too. No, we are not being outdated; technically anyway. The WF-1000XM3 was already in the Malaysian market for some time now. It was officially announced, and released. It was not officially launched. Of course, they have by now; but it just happened today.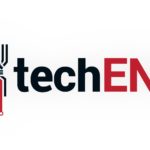 The Sony WF-1000XM3 was revealed to the world last month in Japan. It started on pre-order the week after that and sold out everywhere very quickly. It is also Sony's most premium true wireless earbuds in their stables currently; replacing the WF-1000X of last year.
Just like the older WF-1000X as well, this comes with Sony's premium noise cancelling technology. It is not just any Active Noise Cancelling (ANC) technology too. It is a direct injection from its bigger brother, the Sony WH-1000XM3. Yes, it is exactly the same ANC chip as the one you find on the larger over-ear headphones.
This slideshow requires JavaScript.
They call it the QN1e chip and was first seen on the WH-1000XM3. If you have not read the review of the WH-1000XM3 you should check it out here. We spoke about its HD noise cancelling qualities at length. We also mentioned that we loved it. It is one of the best, if not the best wireless ANC earphones out there at this point. If you are in the market for one, I promise you it is worth the money. But what if you want something even more portable? There is this, the WF-1000XM3.
The WF-1000XM3 is built for that bigger range of flexiblity and mobility. That is why it is a true wireless earphone format instead of a wired Bluetooth earphone. The trade off from that is battery life. It still has 8 hours on a single charge. The case itself would charge the earphones three times over, giving it 24 hours of listening time with ANC on. With ANC off, you get eight hours on a single charge. So battery life is not too big of an issue here especially when you use it on-the-go more often than not. Going on a plane? Why not go bigger with the WH-1000XM3? Well, yes we understand the appeal of having to bring out less stuff in the plane.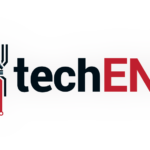 You do not get AptX as well as LDAC due to the constraint of space in the earbuds themselves. Those are replaced by DSEE HX (Digital Sound Enhancement Engine HX). Well, LDAC and AptX are mostly available with Qualcomm chips. The processing chip on the Sony earbuds, unfortunately, are not from Qualcomm, they are Sony's own design. Still, the QN1e processes audio at 24-bit and has a built in DAC with amplifier. In that send, you really do not miss a thing. It even supports Hi-Res Audio if you have the proper files. Even if you do not, DSEE HX upscales your audio to give you a much better sound experience.
Since we are talking about QN1e chip and ANC, Sony has to think of a new way to implement noise cancelling with the earbuds. Unlike the bigger WH-1000XM3, for the WF-1000XM3 earphones; space is a luxury. To implement Dual Noise Sensors is quite impossible with such a small package. Wait, no; they did it.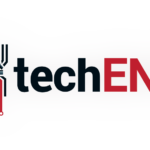 The WF-1000XM3 does have two mics on each earbud. You can clearly see a mic hole outside of the earphone, highlighted by a chromed ring. That is used for both picking up your voice when you make a call and make the magic of ANC happen. There is a mic as well placed through the speaker part. That is to detect the anti-noise that is produced and adjust itself accordingly. What that does is eliminate as much noise as possible without making you feel uncomfortable; just like the WH-1000XM3.
There is also touch buttons that you can program through Sony's Headphone app on both the buds. Each bud also has a proximity sensor to detect when it is in and out of your ear. The case charges via USB Type-C while the earphones charges only if you put them in the case. It charges quite quickly too though, a 10-minute keep in the case can give the earphones up to 90 minutes of battery life. Oh, let us not forget that this is a Google Assistant certified earphone too. No wireless charging for the case though; may be a good thing.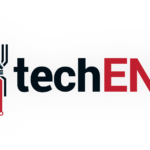 The Sony WF-1000XM3 is available in two colours – Silver and Black. No fancy names for the colours, but the case actually looks quite fancy in dual-tone colours. It is available now via Sony's authorised retailers, official Sony Stores, and official online stores. It will set you back MYR 949, which may sound like quite a lot. Try one out yourselves at Sony Expo happening now to the end of the week (1st September, 2019) and be the judge of that. Additionally, no one does ANC on true wireless earphones at this point, so if you want one; Sony is the only manufacturer with one. If not, wait for our review!