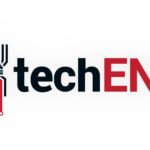 Sony has been trying to restructure itself for the past few years in attempt to find its place in a market that is filled with competition coming from all sides. It seems for the past decade, either than the Playstation and a couple of flagship phones, the once feared Japanese tech giant has lost its momentum and fallen victim to other foreign competitors.
In another attempt to salvage itself, Sony has appointed a new President of Sony Mobile Communications. Hiroki Totoki will take this position come 16th November 2014. This comes short of day where the quarter three fiscal reports are published.
Sony has been stuck in slump even with the Xperia phones which have received little to no promotion and has only been surviving on its ever glowing reviews from those who do buy the products. However, the price range of the products by Sony is slowing starting to be the reason why the company is falling. Many like the phones but rather get a cheaper alternative from a competitor. You can't just afford such a big investment in this kind of economy!
The company might just need this new leadership to steer the head of a lost ship at sea. Sony needs to brush itself off and find a way to claim its old glory. It could seriously start with making their gadgets a little bit more affordable!
Source: Android Authority