Sony has showed continued support for the Android development community by now allowing its customer base to contribute to the Android Open Source Project. Sony now has AOSP builds for its full lineup of Qualcomm-based Xperia smartphones.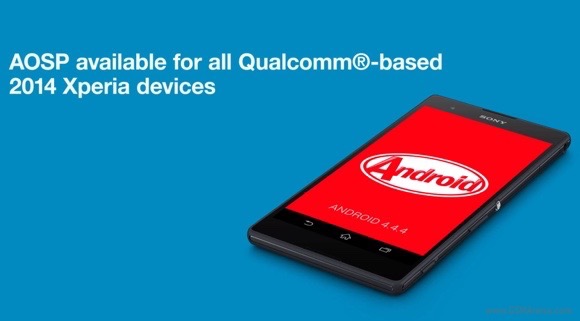 Of all the OEM's that run Android on the devices, Sony has perhaps been the most committed in their support for developers, which is why they have already been working on getting up their AOSP coverage for several years now. Now, it has finally completed AOSP coverage for all of its devices running Snapdragon processors, with the two latest additions being the Xperia E3 and Xperia T3.
Sony users can now get access to the necessary resources and even instructions to build an AOSP for you Xperia device, from building a Linux kernel to flashing your completed work onto your device. Before you can start building your own AOSP, you first need to download the Android 4.4 KitKat software binaries. Once done, you can build yourself custom ROM's based on KitKat or even Lollipop! The beauty of this project is of course the sharing. Sony is encouraging its users to contribute and share their work with the Android community, bringing new ideas into the pool and ultimately progressing the evolution of Android. If you are a non-coder, you will have access to a variety of custom ROM's to try out on your device if you do get bored of your current UI. A word of caution to those interested in developing as you may need to watch out for some hardware compatibility issues when you code.
All in all, it is a great effort on Sony's part to further support the Android community and we would love to see more initiatives like this from other OEM's.