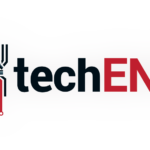 According Xperia Blog, Sony has moved to the front of the pack and started to release updates of Android 4.4.4 for the Xperia Z1 Compact in selected countries including Russia, Italy and Indonesia.The ZI and Z Ultra have also joined and received certification for the updates as well. So be on the look out for these expected update notifications.
The build number for these Android smartphones is 14.4.A.0.108. The update for 4.4.4 itself isn't that big but to witness an OEM with these updates of its own this quick is quite surprising.
Hopefully, other Sony models are soon to follow in the line up of updates. It's impressive to see the Japanese company so quick on their feet and delivering these updates in a timely manner. Other companies better watch out to ensure that they don't get left behind and outdated. Nobody wants to have an outdated software on their phone.
Source: Xperia Blog
Via: PocketNow