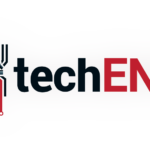 Samsung is at it again! The South Korean technology behemoth recently released their latest flagship, the Galaxy Note 4. The phablet device has been performing quite well in the market; out performing its cousin the Galaxy S5. However, that doesn't stop Samsung from making another variant.
Earlier this week, inklings of a variant of the Samsung Galaxy Note 4 powered by the Snapdragon 810 began to surface. Initial rumours started from an unknown source of little credibility. Now, we have more concrete evidence that the device is indeed in the making thanks to GeekBench. According to the leak, the Snapdragon 810 variant of the Galaxy Note 4 will carry the model number SM-N916S; an obvious extension of the currently available Galaxy Note 4 carrying the model number SM-N910. The Snapdragon 810 is an upgrade to the current quad-core Snapdragon 805 which brings both octa-core processing and 64-bit architecture to the Galaxy Note 4.  In addition, it is expected that the upgrade will also bring Category 9 LTE-Advanced connectivity to the device as it is built in to the Snapdragon 810 chipset.
The specification bump also brings the Snapdragon variant of the Galaxy Note 4 into the 64-bit processing arena – something both the Exynos 5433 and Snaprdragon 805 variants sorely lack. The issue was highlighted recently by concerned techies in that the Galaxy Note 4 seemed to be obsolete before it was released due to the lack of support for the new 64-bit architecture which is supported by Android 5.0 Lollipop.
While it is a welcomed specifications bump, it looks like the device may share the fate of its cousin Galaxy S5 LTE-Advanced with a limited release only in South Korea. We have no doubt, South Korean consumers will be very happy to know that they purchased a brand new device only to be outdated within 6 months of release. If the release of the Galaxy S5's LTE-Advanced variant is anything to go by, we may see the device being released in Singapore soon after the South Korean release.
What do you think about Samsung's new trend of releasing LTE-A versions of their devices months after the original? Like it? Hate it? Let us know in the comments below!
Source: GeekBench via PhoneArena