All hallow's eve is just around the corner! The time to scare your friends, family and yourself silly is here. Yes. We know. October is nearly over and we're only just posting about Halloween! We had to make sure that we had good, scary content to make it all about Halloween.
That's why we knew we had to share this with you guys. Snapchat recently introduced lenses to their platform to help creators create more content. You'd probably have played around with them already. We'll they've got a few specially for Halloween. These lenses were created by their Official Lens Creators who come from the Snapchat community.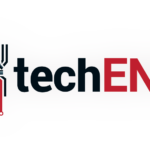 A perfect one for you to freak your friends out with is the "It's Behind You" lens by Eswaran Mohan. In classic horror story style, you'll be able to freak your friends out with an apparition behind you while you remain oblivious. Maybe that's a little to passe for you, then you can always try Soul Selector by Aaron Clifford. Choose between good and evil and scare your friends as you become possessed. If you want to tone it down, you can always become a gorgon with the Medusa Head lens by Anrick Bregman or become a horror collage with Alie Jackson's Lens.
If these lenses are too tame for you, you can always create your own with Snapchat's Lens Studio. The desktop app makes it possible for anyone to start creating augmented reality (AR) content on Snapchat.