It's Malaysia Day, a day where Malaysians can show off their Malaysian spirit (in addition to Merdeka, of course). However,  when it comes to social media, it can sometimes be a little bit hard to get your personality and feelings through to your posts. This is actually supported by a recent piece of research comissioned by Snap Inc, the company behind Snapchat.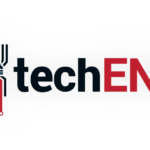 That's why the company is encouraging users to create and use personalised Bitmojis in their posts for Malaysia Day. These Bitmojis are personalised animated stickers which allow users to express themselves in a truly unique way. In addition to the lack of personality in posts, the research by Snap Inc also found that Malaysians are among the friendliest people in the world. Something that many Malaysians can be proud of.
In addition to the Malaysia Day related goodies, the company has also recently introduced Lens Studio 2.1; the latest version of its desktop application that allows users to build augmented reality (AR) experiences. The app was first announced in 2017. With the latest release, the app is coming with six new templates, 14 new Landmarker locations and new tools that enable new experiences.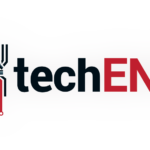 The new update to Lens Studio will take new users on an interactive tour to familiarise themselves. The new tour breaks down the creation experience step by step enabling new creators to jump right in. It also highlights templates, features and the community's favourite Lenses. These templates are also available on GitHub and users are able to create their own.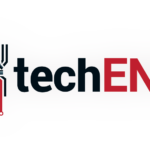 Landmarkers, which were introduced earlier this year, take Snapchat users into popular landmarks across the world from the comfort of their phones, I mean homes. The new Landmarkers coming to Snapchat include the Arc de Triomphe in France, The Leaning Tower of Pisa and the Taj Mahal. Below is a complete list of the fourteen new Landmarkers:
Arc de Triomphe – Paris, France
Astronomical Clock – Prague, Czech Republic
Brandenburg Gate – Berlin, Germany
El Castillo – Chichen Itza, Mexico
Galata Tower – Istanbul, Turkey
Gateway of India – Mumbai, India
Leaning Tower of Pisa – Pisa, Italy
Natural History Museum – London, UK
Neues Rathaus – Munich, Germany
Qasr Al-Farid – Mada'in Saleh, Saudi Arabia
Great Sphinx of Giza – Giza, Egypt
Statue of Liberty – United States
Taj Mahal – Agra, India
Tower Bridge – London, UK
So, if you're bored this Malaysia Day, why not pay Snapchat a visit? I mean, you'll be able to express yourself uniquely and even visit some of the world's most popular monuments.