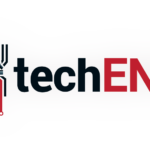 Samsung has been working with Oculus on its very own virtual reality headset that will be powered by a smartphone. However according to CNET, there seems to be trouble in paradise.
The collaboration was to benefit both sides of the coin – both Samsung and Oculus were to gain from this partnership. The virtual reality headset would function by sliding the smartphone into the front of the device to work as the display. The Samsung version of the virtual reality headset is reported to be similar to the Google Cardboard but much more convenient and comfortable. The gadget is also to be equipped with a front facing camera for a way to look into the real world.
The report by CNET explains that the South Korean tech giant has already begun shipping early prototypes to developers. This was to make sure developers get a move on for a good selection of apps to be ready when the headset launches. Nevertheless, it seems that the company is struggling to meet early demands for the device. The production issues need to be resolved if the company wants to be able to meet its expected release date.
Samsung has yet to comment publicly on the existence of the Samsung Gear VR but we are quite sure that some virtual reality headset is in the works. However, there is now problems with the launch dates. It does not look like we'll be seeing the Gear VR alongside the Galaxy Note 4 at the IFA in Berlin two months from now.
Source: TechnoBuffalo