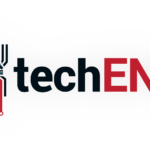 Samsung has acquired SmartThings for $200 million! The company that creates small controllers that lets users create their own "smart home" one piece at a time has been rumoured to be on Samsung's must have list for quite awhile now.
SmartThings took to its blog to make the big announcement. However, the new purchase will still act as its own independent firm part of the South Korean tech giant's "Open Innovation Center" group.
No details of the terms have been unveiled or confirmed by either party. SmartThings is set to open its new office in Palo Alto, California alongside the rest of its new group.
Samsung has made its way into our homes with every single device possible but what it lacked was one way to connect all of them. With SmartThings added under its wing, we're expecting that to change in the near future. This will also look like a direct challenge to Apple's HomeKit and Google's Nest platform.
Source: AndroidCentral