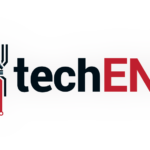 Global technology innovators joined senior education experts from across the region at the Bett Asia Leadership Summit 2015, a leading education technology conference in Singapore. Delegates will discuss global advancements in education, challenges and key trends such as the disruptive technologies that are blurring the boundaries between classrooms and workplaces in Asia. Held from 17-18 November 2015 at the Marina Bay Sands Singapore, the conference featured more than 100 speakers from across 30 countries.
One of the key themes explored were how recent advances in technology have now extended the reach of education to previously under-served populations, making learning more inclusive for both children and adults. Infocomm Development of Authority of Singapore (IDA), a key supporting partner, who will be showcasing at the Summit's exhibition, believes that there is a big push in education technology, particularly towards the use of mobile learning technologies and big data in continued learning.
Mr Adrian Lim, the Director for the Education Technology Industry Sector Development at IDA said, "For Singapore, we are exploring and studying the use of learning analytics, big data in education and how we can harness the Internet of Things for teaching and learning. Singapore has the highest penetration of smartphones in the world at 148%1 , we are looking at how mobile learning technologies can support assessment on demand. With on-demand availability and increased flexibility of materials; working adults could learn at their convenience, whether during daily commute or breaks where bite-sized learning could be dished out on their mobile devices to develop new and deep skills for the future. "
Arcot Desai Narasimhalu, Director of Innovation and Entrepreneurship from Singapore Management University added: "It is about blended learning. Students can learn a lot online before they even 1 Source: Mobile phone penetration in 2014 http://www.singstat.gov.sg/statistics/latest-data come to class. We will see a trend towards people learning via their phones in Asia, but governments will need to support this."
Bett's worldwide partner Microsoft were one of the lead speakers at the conference which will feature several top education experts speaking on various trending topics including:
• The Internet of Things (IoT) and transmission of data: Preparing students for the future through interaction with day to day data Bruce Thompson, Director of Asia – Worldwide Education, Microsoft Corporation (Singapore)
• Transforming Lifelong Learning through Technology Cher Pong Ng, Chief Executive, Singapore Workforce Development Agency (Singapore)
• Teaching 21st century skills with technology: How peer to peer learning can nurture problemsolving, collaboration and rapid knowledge improvement Chee Kit Looi – Professor, Learning Sciences and Technologies National Institute of Education (Singapore)
• Distance education technologies for improving access: Overcoming challenges associated with connectivity in remote areas Jonghwi Park- Programme Specialist, ICT in Education, Asia Pacific Programme of Educational Innovation for Development, UNESCO Bangkok (Thailand)
• Jobs for the digital economy: Ideas for encouraging communities to experiment with nontraditional employment areas" Yam-Shing Leung – Deputy Executive Director, Vocational Training Council (Hong Kong)
• The 'Maker Movement' in challenging contexts: A toolkit for solving problems and encouraging inquisitiveness by creating 'DIY' technologies Susan Crichton, Director, Innovative Learning Centre (ILC), and Director, Faculty of Education, University of British Columbia
A number of edutech startups, including EDUCATION4SIGHT and VivaLing, showcased their creations along with the latest, most innovative products, services and insights shaping the education technology sector, at the Bett Asia Expo which is the free-to-attend component of the Bett Asia Leadership Summit. Bett Asia Leadership Summit is part of the international Bett series that promotes the discovery of education technology resources and acts as a change enacting platform, making a difference in the way people teach and learn.
Now in its 32nd year, Bett's flagship show in London continues to be a huge draw for educators and innovators alike who share in the vision of transforming education in the world. Ms Grace Hardy, Head of Content for Bett Asia Leadership Summit said: "The demand for an event like this has been growing for many years, with education across Asia moving from strength to strength. Emerging markets are gradually implementing more technology to complement their education systems, whilst more developed markets are discovering which innovations can best improve student outcomes and prospects. It is critical that we make Bett Asia Leadership Summit as relevant and topical as possible, by considering what is influencing education in Asia today." Delegate registration for Bett Asia Leadership Summit is now open. Admission for all educators to the Bett Asia Expo, a feature of the Summit, is for free.
Key themes that are being discussed at the two-day summit included the future of education in Asia Pacific, the importance of 21st century skills in teaching and learning, the growth of personalised learning powered by analytics, the growing importance of student-centric education, digital learning for developing Asia and revolutionising education with mobile. The opening keynote talk was given by Cher Pong Ng, Chief Executive of Singapore Workforce Development Agency (WDA) who spoke about 'Transforming Lifelong Learning through Technology'. He commented on the fact that many jobs are at stake as a result of advances in technology, noting the fact that "no jobs will be spared, not even medical doctors" and that "machines will increasingly take over mid-level jobs" as jobs become increasingly more automated. As a result of this change, he emphasised the ever growing importance of lifelong learning, particularly as the retirement age in Singapore and across Asia increases. He noted that "Technology can be used to increase accessibility to learning… it bridges barriers to geography, cost and time".
Cher Pong Ng touched on WDA's new 'iN.LEARN 2020' initiative, which will be focused on providing support to adult educators, providing new grants, piloting new online learning solutions and gathering intelligence on how we can best harness technology, for example leveraging on virtual headsets via stimulus learning, where students can undertake lectures, tutorials and even examinations using virtual headsets. He commented "By 2020, we will have a vibrant community to learn, supported by the widespread use of technology, with breakthrough achieved in pedagogy and instructional design….learning will be widely accessible to learners and learning will happen at anytime and anywhere, there will be multiple modes of learning available too."
Adrian Lim, Director of Education for the Sectoral Innovation Group at Infocomm Development Authority (IDA) also gave a keynote talk at the Summit, noting at the start of his talk that "we need to prepare our kids for the future". He emphasised the importance of personalised learning powered by analytics, commenting that "assessment analytics will uncover a wealth of insights previously unknown" and noting that "we have to let machines do their job and look at insights". He also highlighted the importance of precision intervention, which will help educators to know a single child in his or her entirety. It is important to use analytics to inform how the teacher or school takes the next step. IDA is currently working closely with the Singapore government to help encourage more kids to learn coding in schools. He commented "It is important to teach kids coding, they need to know it's about solving a problem. We need to cultivate courage, curiosity and confidence". IDA wants to challenge the paradigm of technology for kindergarten kids and recently announced the launch of the playmaker project which will be rolled out across 160 pre-schools in Singapore in 2016. This new initiative will introduce 'age appropriate' technology, such as technology enabled toys to make learning more fun, as Adrian Lim said "We are preparing Singapore for the road ahead".
Forward thinking education visionary Marc Prensky also spoke about a new 'Plan B' education. 'Plan B' focuses on encouraging children to apply their passion to improve the world, by implementing realworld projects in schools and introducing a new, broader curriculum of Effective Thinking, Effective Action, Effective Relationships and Effective Accomplishment. Key skills that Prenksy believe need to be become an integral part of school curriculums include creative thinking, entrepreneurship, financial thinking, relationship building skills, leadership skills, innovation, improvisation and strategy & tactics, among many others. Prensky has also noted that technology is becoming the new underlying foundation and support for all our human skills — just as reading was the main support in the past. Prensky said "Education is not just an academic process anymore. We need a new way to think about education. 'Plan A' education is obsolete. We need to be empowering kids to use their new abilities to add value and do it while they are still students. This needs to be done through real world accomplishments…. we have to help kids become 'solutionaries'. What we need is a 'Plan B', that is improving our world where kids are becoming good, effective world improving people, that is the goal". Anthony Salcito, Vice President of Worldwide Education from Microsoft, who will be giving a keynote talk at the Summit tomorrow said "Microsoft was founded on the principle that people can do remarkable things when technology is within reach and that applies to education. With the right technology and training, educators around the world are finding inspiring new ways to transform teaching and learning that's empowering their students to achieve more."
Ms Grace Hardy, Head of Content for Bett Asia Leadership Summit commented: "We are delighted to welcome senior education figures and thought leaders from across the globe for this year's Bett Asia Leadership Summit. The Summit provides a valuable platform for senior leaders and influencers to share insights, discuss new trends and debate their vision for the future of education in Asia."
About Bett Asia Leadership Summit
Bett Asia Leadership Summit is Asia's meeting place for education decision makers. Its two key compnents are an exclusive conference for VIP education buyers from pan-Asian governments and institutions, and a 'touch and feel' exhibition area open to all educators, which will feature demonstrations and teaching workshops, including a seminar programme.
About i2i Events Group
i2i Events Group delivers world-class exhibitions and large scale events in key sectors including home and gift, fashion, retail, healthcare, energy, environment, education, technology and media. Its portfolio of world-wide events includes World Retail Congress, Bett, Spring Fair, RWM, CWIEME, BVE and Pure London. It prides itself on opening up possibilities for its customers and each year brings more than 250,000 decision makers together to network, source, test, buy and sell brilliant products, services, ideas and solutions. The company is headed up by Mark Shashoua who joined EMAP as Group MD of EMAP Connect in November 2011 and became CEO of i2i Events Group in March 2012. i2i Events Group is powered by Top Right Group, formerly known as Emap International Ltd.