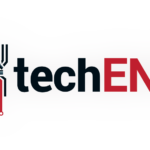 SingEx Exhibitions, a subsidiary of SingEx Holdings which is wholly owned by Singapore's investment company Temasek Holdings, signed a Memorandum of Understanding (MOU) with Sichuan Donnor Exhibition today. The MOU marks the start of the strategic cooperation between the two parties to launch the IoT event brand in China. The co-operation with Sichuan Donnor Exhibition plays to each companies' strengths and allows both partners to leverage on their combined resources and network to produce a high-level and quality platform for IoT in China.
IoT China, the Internet of Things Exhibition and Conference will be hosted in Chengdu in November 2016 and is co-organised by SingEx Exhibitions and Sichuan Donnor Exhibition.  IoT China rides on the success of IoT Asia which has already won several accolades including the Singapore Experience Awards 2015 and Postscapes' 2014/2015 IoT Awards. It will serve as the focal point for international and local renowned speakers to share insights and host focused discussions on IoT in China. The platform will connect local, regional and international businesses in the IoT industry and facilitate business matching opportunities to spur the growth and development of the industry in Western China.
Aloysius Arlando, Chief Executive Officer, SingEx Holdings said. "According to latest market research by ABI Research, China's IoT industry will exceed US$41 billion in revenue by 2020. More importantly, in their efforts to spur the growth of IoT in China, the Chinese government has identified over 200 cities to pilot smart cities projects focusing on transportation, electricity, public safety and the environment. IoT China is therefore a timely effort, in collaboration with the Chengdu Municipal Bureau of Exposition and Sichuan Donnor Exhibition, to advance China's efforts in becoming one of the leading players in the global IoT market."
Pan Wei, Chairman, Donnor Group said, "We are delighted to form a strategic partnership with SingEx Exhibitions who organises and manages a series of trade exhibitions and conferences in Asia. Our in-country expertise along with their extensive international network with government agencies, international trade associations, and leading businesses will enhance the accessibility and quality of IoT China."
Chengdu's strategic location in China, comparative advantages in MICE facilities and favourable business environment makes it a choice MICE location. Coupled with the Chengdu Municipal Bureau of Exposition's commitment to support SingEx Exhibitions and Sichuan Donnor Exhibition's efforts to develop IoT China as an international exhibition and conference, IoT China is well positioned to facilitate China's IoT growth and development.
A representative from Chengdu Municipal Bureau of Exposition said, "As the authority responsible for the growth and development of the MICE sector in Chengdu, we are fully committed to providing IoT China with the resources and support they need to succeed. We strongly believe that IoT China plays an important part in Chengdu's roadmap for success as the preferred city for international exhibitions and conferences in China.
IoT China will be held at the Chengdu Century City New International Exhibition & Convention Centre in November 2016, and is expected to attract 10,000 attendees.
About SingEx Exhibitions
SingEx Exhibitions is a subsidiary of SingEx Holdings, and is wholly owned by Singapore's investment company, Temasek Holdings. The company harnesses insights and its strategic networks to organise and manage a series of trade exhibitions and conferences in various industries including automotive, environment, e-commerce and logistics, technology, healthcare and lifestyle. These events aim to connect businesses in Asia and globally, and facilitate business matching with opportunities and knowledge sharing. For more information, log on to www.singex.com
About Sichuan Donnor Exhibition
Founded in 2002, the Sichuan Donnor Exhibition Co., Ltd., under the support of Donnor Exhibition Group, maintains a strong foothold in Chengdu, China and runs businesses across western China. The company specialises in planning, organising and undertaking domestic fairs (mainly in the west) as well as field service.
Highly valued by the clients from various industries, the company is dedicated to provide the latest information and services to customers from all around the world. With strong professionalism and unwavering dedication to the exhibition industry, the company is constantly developing itself into an international company. All efforts have been paid off with favourable social and economic returns, and the company is ranked one of the first-class exhibition companies in Western China.