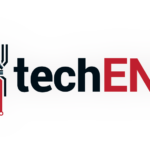 Malaysia is now at a crossroads, not a literal one obviously; a metaphorical, digital one to be more specific. It is a growing digital hub after all with many potential growth avenues. It is a land full of opportunities as they say, a potential gold mine.
The perceived potential though is not without its bases. Malaysia is technically the literal center of South East Asia. The country also has some of the biggest and advanced data centers in the region. That is also why plenty of multinational companies has their digital data pass through Malaysia or choose to house their big data in Malaysia compared to everywhere else in the region. With that said the country is actually primed for a digital transformation; it has the infrastructure to support it. In that light Malaysia has launched a Transformasi Nasional 50 (TN50) initiative looking to drive Malaysia forwards into the future. On of the programs in the TN50 is for a digital transformation of Malaysia. This is where Siemens come in.
Siemens is a household name in the telecommunication solutions industry. We know them as a huge telecommunication solution company but they are much more than that. In fact the German based organisation has over 165 years of history in electronics and the technology industry. They have been actively shaping plenty of nations through their involvement in digital transformations. So being one of the biggest players industry, building its name on successful digital transformations; TN50 is an opportunity that Siemens cannot miss.
Siemens is already a huge partner in Malaysia's moving forward plans. They have implemented the Industrie 4.0, Smart Grid and Remote Monitoring for Malaysia's energy and power management, and the driverless sets for the new MRT and LRT trains. For TN50 though Siemens proposes to do more for Malaysia.
For starters, Siemens is proposing the use and development of Mindsphere; a cloud initiative that allows an organisation remote control of any digitally equipped infrastructure. That would centralise everything from power management, security, maintenance monitoring, and data storage. It could also remotely connect all data collected from each infrastructure and make it accessible anywhere by the right people at the right time.
Taking example of established cryptocurrency like BitCoin as well Siemens also aims to develop a blockchain type application for Malaysia. They have successfully implemented the blockchain management program for Brooklyn's power management services. Since they have implemented smart grip for Malacca, Malaysia; they do not see any downsides to why blockchain management systems will not work for TN50. In essence blockchain refers to an automated regulator of any sort of software based items; Bitcoin is a good example of a successful blockchain management. Its purpose is to ensure efficiency and effectiveness across whatever chain it manages based on data provided to the system. In some sense, there are plenty that blockchain management can do for Malaysia.
Another thing that Siemens wishes to do for Malaysia's TN50 vision is the application of digital twins. This is not a new thing to be fair; digital twin refers to computer generated models that serves as a digital benchmark and test subject. If you cannot imagine this, picture a Formula 1 car that is designed from the ground up. Testing on every single equipment are expensive, wind-tunnels are also very expensive to run. Before they start with real-word testing and application they generate computer models on CAD programs and run digital simulations on them to analyse how they might perform in different situations before being built and subjected to real-world application and testing. In that sense Siemens is looking to build Malaysia with digital models first, all testing of the planned infrastructure can be done digitally saving plenty of costs. Any troubleshooting also can be done on the spot without halting production and construction. This also reduces downtime and project duration.
Of course none of this can be realised without the intellects that builds and maintains the applications. Siemens' proposal all centers around building capabilities for Malaysia. In order to do that they also believe that Malaysia, and Siemens would have to invest in the people. The whole program has never been about Siemens alone, it was a joint collaboration to develop Malaysia with Malaysians for them. In this case Siemens, while building infrastructures would also train local talents to be able to further develop their ideas, maintain the systems and invent new capabilities for TN50.
The ultimate goal however is the digitalise Malaysia. It is inevitable; we live in an age that is highly dependent on electronic and digital systems. Our dependence over things like the Touch n Go card system has grown tremendously over the years. Everyone else around the world are already talking about using e-wallets to make several payments across several channels. Malaysia has not moved into that direction though. In Siemens' eyes it is not that Malaysia is not ready for those sort of transformations, it just needs a little push and a little helping hand. That is TN50, and Siemens' vision for Malaysia. Press release after the break.
SIEMENS MALAYSIA ASPIRES TO BECOME THE
COUNTRY'S PARTNER OF CHOICE IN
DIGITALIZATION

SIEMENS AG MEMBER OF THE MANAGING BOARD MR CEDRIK NEIKE SHARES
HOW MALAYSIA COULD TRANSITION INTO THE JOURNEY OF DIGITALIZATION

KUALA LUMPUR, 12th September 2017 – Siemens Malaysia is looking to become a key enabler for Malaysia's transition into digitalization as part of Transformasi Nasional 50 (TN50) initiatives. This was unveiled at the "Shaping Digitalization – Malaysia & Siemens: Our
Journey Together" event in Kuala Lumpur that featured panel discussions, track sessions, a
marketplace of exhibitors that includes a virtual reality showcase.

The event was graced by guest-of-honor Deputy Minister of International Trade and Industry YB Datuk Seri Chua Tee Yong. Also present was Mr Cedrik Neike, Member of Managing Board, for Region Asia / Australia, Energy Management, Siemens AG.

In his keynote address, Chua said digitalization is no longer a buzzword or a future possibility, but a reality that is now embedded in every aspect of our lives, from the way we do things, the way we work, play, travel, stay informed, and make purchases.

"The changes well spurred by the face of digitalization mean that highly-skilled workers are in great demand, while boundless opportunities are available in newly-emerging jobs," said Chua.

Cedrik said Siemens is ambitiously looking to become the global leader in industrial technology and a powerhouse in digitalization. "With strengths in deep domain know-how in a broad range of markets and industries, powerful eco-system and strong installed base and
connected fleet with our comprehensive portfolio in Mindsphere are what separate Siemens from our market competitors."

Datuk Prakash Chandran, President & CEO, Siemens Malaysia, said there are several critical pillars identified under TN50 such as Technology and Connectivity, Environment and Economy. Therefore, to spur the growth of digitalization, he said Siemens will look to align and contribute to achieving the goals of these critical pillars in such that the organization brings in state-of-the-art technology in the areas of digitalization.

"Our digitalization stride has already been implemented by some of Siemens Malaysia's divisions, such as Industrie 4.0 by the Digital Factory and Processes and Drives, Smart Grid through Meter Data Management under Energy Management, the Remote Monitoring
Predictive Diagnosis Centre by our Power Generation Services, and the driverless sets of
trains for the KVMRT and the new LRT3 under Mobility," said Prakash.

"We are working closely with the Malaysian Investment Development Authority (MIDA) and the Ministry of International Trade and Industry (MITI) to support these Government entities with consultancy and back-up that they need in this journey towards digitalization."

The event day continued with a diverse range of panel discussion topics that included the digitalization landscape and uptake in Malaysia, the benefits and challenges of digitalization, funding opportunities available and the decision-making to acquiring new technologies, as
well as sustaining the talent creation pipeline. Panelists featured were both local and international across different sectors, while track sessions featured internal Siemens representatives together with their partners and customers. The marketplace drew a constant stream of crowd who were fascinated by the digital offerings as well as a virtual reality showcase space for a special visual experience of virtual reality videos.

Earlier in April this year, Siemens AG through its Global President & CEO Mr Joe Kaeser announced a EUR100mil worth of software grant into local universities and colleges in Malaysia to prepare students about simulation learning in the virtual world of manufacturing.

Siemens Malaysia has been present in Malaysia for 109 years. Over the years, Siemens has invested about EUR9.2bil in Malaysia with various projects and technological solutions. In July this year, Siemens rolled out a total of 58 sets of electric, automated Inspiro trains for the Klang Valley MRT Line 1 complemented by the entire rail system.
Source: Siemens Malaysia