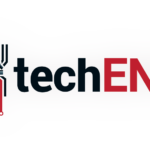 Chinese New Year 2017 is just around the corner (I am pretty sure I said this somewhere the last time). What better way to prepare for it than shopping? Shopee, Southeast Asia's top mobile marketplace has launched their month-long 'Huat Kaw Kaw' campaign in conjunction to the Chinese New Year celebrations. The term 'Huat Kaw Kaw' means to 'get prosperous', in respects to that Shopee will be rewarding its shoppers with great deals and prizes during the month-long campaign.
As part of the campaign, Shopee will be selling their limited edition red 'Ang Pao' packets for its shoppers during the campaign period. These packets will be sold directly from Shopee's official account in the marketplace, Shopee_mamak. The packets are available for a limited time only at the price of MYR1. Along with the red packets, shoppers aso get a MYR7 worth of shopping voucher to add to the surprise. If you do buy these packets as well, you stand a chance to win great prizes like the Huawei P9, Samsung Galaxy S7 Edge, OPPO R9s, some movie tickets, more Shopee vouchers, or 888,888 Shopee coins to spend.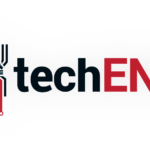 Other deals include special offerings from Shopee's partners like Huawei, VIVO, OPPO, and Samsung during the season period. If you go on Shopee enough, you may come accross 'Crazy Mobile Deals on certain mobile phone items too. Keep in mind the deals are limited so you have to act fast. Press release after the break.
---
Shopee Ushers in Chinese New Year 2017 with 'Huat Kaw Kaw'!

KUALA LUMPUR, 12 January 2017 — Shopee, the number one mobile marketplace in Southeast Asia and Taiwan, had an exponential growth and success throughout 2016. Established for a year now, Shopee has gained immense popularity with over 25 million installs regionally. In hopes of a greater success in 2017, Shopee started off the year by launching their month-long 'Huat Kaw Kaw' campaign. To usher in the new year, 'Huat Kaw Kaw' which means 'get prosperous' in local slang, was chosen to shower shoppers with fabulous prizes and deals to start the new year.

Chinese New Year isn't perfect without an Ang Pao. As part of this festive season, Shopee produced a line of limited edition red packets called 'Fortune Ang Pao' for its shoppers. This limited edition 'Fortune Ang Pao' will be sold at RM1 at Shopee's Official Account, Shopee_mamak. These metallic-coloured Ang Paos come with a RM7 shopping voucher for a little extra surprise. Unlike normal red packets, shoppers of these fortune packets would also win prizes ranging from Huawei P9, Samsung Galaxy S7 Edge, the latest OPPO R9s mobile phones to movie tickets, Shopee vouchers and 888,888 Shopee coins.

"2016 was an excellent year for Shopee with more than 4X growth. At Shopee, with our limited edition Fortune Ang Pao we would like to ensure that everyone would be a winner and start the new year with loads of luck and prosperity. In addition, we would have numerous deals in January which would allow all users to save time and money shopping and at the same time spend quality time with family", said Ian Ho, Regional Managing Director of Shopee Malaysia.

As mobile phone is an essential item for many Malaysians today, electronic giants are constantly upgrading and developing new mobile phone technology to cater to the demands. During this Huat Kaw Kaw campaign, shoppers can look out for daily mobile phone deals on Shopee throughout the month of January. There would be the lowest prices mobile phones from popular brands such as Huawei, VIVO, OPPO, Xiaomi, and Samsung and weekly 'Crazy Mobile Deals' on selected mobile phone brands with limited quantity up for grabs.

Chinese New Year decorations, spring cleaning and getting red outfits are the norm to welcome a new year. In order to avoid overcrowding in shopping malls and its parking areas during festive period, it is better to shop at the comfort of your own home. In Shopee, mobile shoppers will be able to get their fashion fix, Chinese New Year decorations and necessary snacks within their fingertips. For avid shoppers, there would be discounts up to 88% across various categories including Mobile & Gadgets, Health & Beauty, Fashion, and Toys, Kids and Babies. Few official shops that will be opened during January are, Huawei, Honor, Reckitt Beckinser, SONY, and Bosch.

For more interesting mCommerce insights, please refer to the infographic in the appendix.

Visit https://shopee.com.my/product/145423/117830398/ for more information on Fortune Ang Pao and search Shopee MY in various social media platforms for more live updates. Official hashtag for this Huat Kaw Kaw campaign is #ShopeeHuat99 . Shopee is available for download in App Store and Google Playstore.
Source: Shopee Malaysia