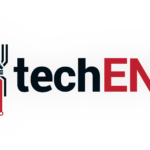 The meaning of "Shazam" is use to introduce an extraordinary transformation. And by transformation, the Shazam app has been updated. And Shazam is one of the most trendy music app for today. The app has received a spectacular update that added a new in-app listening and an exploration experience.
Because the app's name sounds very wizardly, Shazam has provided their users an enchanted music experience with no interruption while listening to any music. With its update, users can now personalized their own music news. Users can also experience a private Shazam Session in real-time trending songs from their Shazam friends and their favourite artist.
The app also expended their music charts so that users can search for genre in different countries across the world. The team behind Shazam wants users to feel the need to listen to experience awesome music from everywhere, that is why they are working hard to improve their app. Users can surf for charts and see what's trending from their Shazam Music Player. And there's more. Premium Rdio and Spotify subscribers can now listen to their playlist right on Shazam. Shazam has integrated Rdio and Spotify into their app.
User can listen to current songs from artist who have been successful on Shazam in the "Hall of Fame" section. Shazam is a good app to search for music even by listening. At the moment, there are at least 100 million monthly active users who are using Shazam and enjoying it. The update will be out in Play Store. And let us know what do you think about this latest update.
Source: Android Community