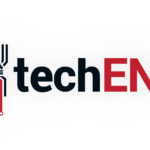 You know that time when you forget that important document for your presentaton at home? Or that time you forgot to send that all important package to your client? Of course you do. We all do those silly mistakes. When we do though, it will be a long trip back to home or office to get it done or back home to grab the document. By then, deadlines are missed, meetings end, jobs lost, tears flow.
Those days could be gone though. Enter SEND, a new age delivery cum courier service. All you need to use SEND is either an Android or iOS and an app. That, and something for you to collect or send. It can be anything really.
So what is it, what is SEND? In short, it is a courier app. It is not just a courier app though. It is the next best thing in the world of delivery. Why? You no longer need to go to the post office to send an item to anywhere in your city. You do not even need to wait for the item to arrive in the next two weeks. Any documents or packages are delivered within the day of collection. SENDers (that's what they call the couriers) can even get to anywhere you please to pick up the item for deliver.
Now the question is; who are these SENDers? Essentially, you are the SENDer. The idea is that anyone can be a SENDer. Of course founder, Dato' TP Chin says that there are some requirements for you to become a SENDer. But you can be one if you own either a motorbike, a car, or a van. The size of your vehicle will also determine the sort of delivery you can handle. So this app actually puts delivery control in your hands in some way.
Using the app is simple enough. You open your app; select the sort of package you need sent or collected, choose the destination for the package or where it should be collected from, and post it up for bid. SENDers nearby the area of collection will receive notification that a job has been posted up and bid for the job, as in they put their own quoted price for the job. You as a user then pick the SENDer depending on your own criteria. Voila, you get your item within the quoted time frame.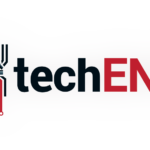 Dato' TP Chin says that this app is a game changer. From the looks of it; it is. It eliminates waiting time for in-town delieveries. It even cuts down the middle man in the process while keeping costs low. You no longer need to be in a post office or engage a logistics specialist firm to deliver any items. So it is set to be a game changer. They even engaged Jorge Lorenzo as their brand ambassador to prove how serious they are.
SEND currently have 10,000 people in their community and counting. SEND aims to increase that number to 300,000 people by the end of 2017. Furthermore they are planning to expand their operations to countries outside of Malaysia too. Expect good things. Photos and Press release after the break.
Source: SEND