The Xiaomi Mi 8 was one brilliant device with some great features. It had a brilliantly large display with dual cameras out the back. It packed a lot of power for not very much money too. We loved that. The only thing it was missing was a formidable front-facing camera. Well it is a power-user's smartphone anyway so they most probably may not bother much with the front-facing camera. But what if you do care about selfies? What do you do if getting that beautiful selfie is what you need in a smartphone? Welcome to the Xiaomi Mi 8 Lite.
Before we move to the main start of the device, we look at other things first. Yes, those are quite important too. We start at the back though.
You still get the same 12-Megapixel main camera at the back. The main camera now is paired to a 5-Megapixel shooter though instead of another 12-Megapixels. The main camera still gets AI scene recognition and Dual Pixel autofocus technology with f/1.9 aperture though.
The glass backing is slightly different too now. It comes with three colours – Aurora Blue, and Midnight Black. Well, the black is still the same plain black backing you get anywhere. The two other colours are gradient finished glass though making the Xiaomi Mi 8 Lite quite the looker.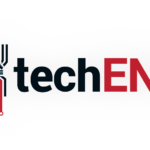 That pretty looking back covers a 3,350mAh battery pack that should last a whole day. If not the battery is Qualcomm Quickcharge 3.0 enabled via its USB Type-C port.
The whole day battery powers a Qualcomm Snapdragon 660 System on a Chip (SoC) that packs eight Kryo cores clocked at 2.2GHz (up to). That SoC is paired to a 6GB RAM (up to) for maximum attack even when you have multiple apps on. For all the gaming fun, you get an Adreno 512 GPU which is not exactly a slouch. It also packs up to 128GB storage that is expandable up to 256GB via a microSD card.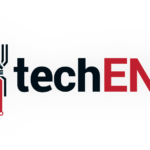 All that power pushes the Android 8.1 Oreo with MIUI overlay through the Full HD+ display. That Full HD+ display is slightly bigger than the Mi 8's 6.21″ display at 6.26″. It is just a plain LCD panel though, not the Super AMOLED that the Xiaomi Mi 8 gets. Despite the LCD the display is still quite brilliant and bright. It is even protected by Corning's Gorilla Glass 5 so there is no worries of getting scratches or shattered screen in a short fall.
The kicker for the device though is the thing that is resting on the device's forehead that we see as a notch. The notch houses a front-facing camera that shoots at 24-Megapixel at f/2.2 aperture. It features its own AI modes too to make sure you always look good in your selfies. It even packs Super Pixel technology to make your selfies even more detailed than anything you see out there.
The Xiaomi Mi 8 Lite is now available in Malaysia via Xiaomi's official store in Lazada Malaysia or Xiaomi's flagship stores accross the nation. It comes in either a 4GB RAM + 64GB storage or 6GB RAM + 128GB storage flavours. The Xiaomi Mi 8 Lite will set you back MYR999 and MYR1299 respectively. Both will come with all the colour options we listed earlier.
---
Also published on Medium.