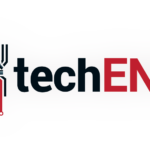 Xiaomi looks to be taken on the big dogs as it is gearing up to release its own sapphire smartphone!
Xiaomi may be unveiling its upcoming flagship, the Mi5 at the CES 2015. Digitimes is alleging that the device will be sporting a 5.7 inch display with its very own protective sapphire glass cover. If this true, Xiaomi may just be a few steps ahead of the competition. This may even be a direct contention to the Apple iPhone that is suppose to be sporting sapphire as well.
Speaking of the Mi5, a new image has been leaked on GizChina, a Chinese Social Media website that alleges to be the flagship. According to the rumors, the flagship is looking to feature 2K display and be powered by a Snapdragon 810 processor mated with 3GB of RAM.
Are you excited with the upcoming Mi5? We cannot wait to see how the Chinese manufacturer tops its predecessor. Who will manufacturer a better smartphone with sapphire? Apple or Xiaomi? Has Apple met its match?
Source: PocketNow