Mother's Day, the day where we make our mothers feel extra special; bringing her out for some fancy food, taking pics and uploading them to show the rest of the world how much we love and appreciate our mother. No matter how much we love our mothers, let's face it – we are lazy when it comes to house chores especially when doing the laundry. Well, Samsung has introduced a new promotion to help lighted the load and make life just a little easier. The promotion has already kicked off, but you might just be able to squeeze in one more Mother's Day gift.
With Samsung's latest front load washing machine, you can trust in the washing machines to lessen the household load with ease and a shorten the time period used to wash clothes; freeing up more time for the family. Some might say that the shorter washing time might result in the laundry being not properly washed; but Samsung has innovated with its washing technology making the the barrel spin faster which shortens the wash duration.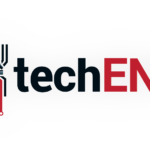 With this Mother's Day "Load Up The Love" promotion, you will be getting an exclusive two years manufacturer's warranty and free gifts worth up to RM548. The free gifts included are stacking kits so you can stack your front load washing machine with a tumble dryer and an Eco Vacuum Carafe. There is also a purchase with purchase of a Samsung Condenser Dryer that is worth RM3,199 but you can get it at only RM1,999 when you purchase with a front load washing machine. The promotion is available from 1 May to 31 May 2019. The selected front load washing machines are entitled for the promotion of two years manufacturer's warranty and free gifts.
The eligible models for the promotion are:
(i) WW12K8412OW/FQ or
(ii) WW90M64FOPW/FQ or
(iii) WW10K6410QW/FQ or
(iv) WW80K52E0UW/FQ