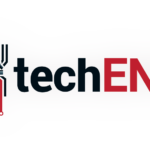 No not type out the word "Samsung". Type as in Samsung now has a new font.
Samsung in this day and age has been at the forefront of technology and electronics. They make brilliant Television sets, smart and clever washing machines, fridges that will setrilise your food for you, cool looking PC peripherals and laptops, and of course very popular premium smartphones. In a sense then they are very good at what they do; electronics. So good in fact that their name is synonymous to quality electronics; they might as well add Samsung in the Oxford dictionary.
Recently though Samsung decided that they need to be in software as well. They need to have a brand presence in software. No they are not making new software. As the first paragraph of this article suggest, they have a new font for all things Samsung called SamsungOne.
At this point you may start wondering why would Samsung go into fonts, is there not enough fonts in the world already? Why can't Samsung just use one of the gazillion fonts out there? Is there really a need for a new font? Really Samsung?
As a matter of fact though it makes plenty of sense for Samsung to create this font. If you have not already know companies like Google and Microsoft have their own fonts as well. Google for example owns and develops the Roboto font family, while Apple develops the San Francisco font. Where do they use it? Google uses Roboto across their Material Design applications including the stock Android. Apple? Do you really need to ask?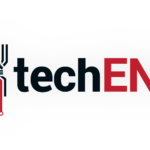 So the SamsungOne then. What is it?
It is Samsung's attempt to create a single family of fonts that will be universal across all Samsung's products including smartphones, smart TVs, refrigerators, and all Samsung's marketing and advertising efforts. Also, the SamsungOne typeface is a family of scripts that covers 26 writing systems, supports 400 different languages through 25,000 characters available. Meaning wherever you go and whatever language you speak SamsungOne has it pretty much covered.
According to Samsung their SamsungOne typeface is designed with five key principles in typography; namely Humanist, Distinctive, Universal, Expert, and Legible/Scalable. They also claim that the font embodies key values like reliable, accessible, contemporary, innovative, human, enduring, integrated, and expert.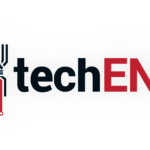 In all honesty though it is hard to tell the differences between certain fonts these days and SamsungOne is no exception. It has some similarities and elements that may be taken from or inspired by other more popular fonts out there like Roboto. But be sure that there are some differences, actually plenty of subtle differences to allow it to be known as a totally different typeface.
Interestingly enough there are no mentions on when we will see this new typeface being used by the general public. But we are plenty sure that we will be seeing it in Samsung's latest upcoming product first.
If you wish to find out more about the font, they did make a video explaining the SamsungOne story. You can also head over the source link to read it from Samsung themselves.
Source: Samsung Newsroom