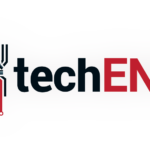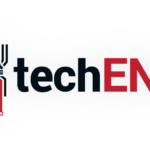 Samsung has suspended the supplier that was accused of child labor in China.
On its official Samsung Tomorrow website, the company has announced that any business with Shinyang Electronics factory located in Dongguan, China has been suspended. This comes after the investigation by China Labor Watch that revealed that the Chinese factory are in fact, using child labor. The evidence contradicts Samsung's own audit that it conducted last year. The Chinese authorities are also looking into the allegations.
Samsung in its statement explained that there was evidence of illegal hiring at the factory that occurred in June this year. This comes as a shock to the company as it has in the past, conducted audits on the company three times since 2013 up to June 2014. If authorities bring charges onto the factory, Samsung will completely halt business with the guilty party.
Below is the full statement from the South Korean tech giant:
Samsung Electronics conducted an investigation into Dongguan Shinyang Electronics Co. Ltd., one of its suppliers, immediately after China Labor Watch accused on July 10 the China-based supplier of hiring children.
Following the investigation, Samsung decided to temporarily suspend business with the factory in question as it found evidences of suspected child labor at the worksite. The decision was made in accordance with Samsung's zero tolerance policy on child labor.
It is unfortunate that the allegation surfaced despite Samsung's efforts to prevent child labor at its suppliers. As part of its pledge against child labor, Samsung routinely conducts inspections to monitor its suppliers in China to ensure they follow the commitment, and has provided necessary support.
For Dongguan Shinyang Electronics, Samsung has conducted audits on three occasions since 2013, with the latest one ending on June 25, 2014. No cases of child labor were found during these audits.
In the separate investigation following the CLW allegations, however, Samsung found evidences of illegal hiring process that took place on June 29. The Chinese authorities are also looking into the case.
If the investigations conclude that the supplier indeed hired children illegally, Samsung will permanently halt business with the supplier in accordance with its zero tolerance policy on child labor.
Furthermore, Samsung will strengthen its hiring process not only at its production facilities but also at its suppliers to prevent such case from reoccurring.
Source: Samsung Tomorrow
Via: The Verge