The first generation of smartwatches were not really easy on the eye, and this primarily stemmed from the square shape of the display. Samsung has been one of the few manufacturers that have stuck by this square shape while others have moved on to the more conventional round face. With the round faced devices getting more attention, as seen by the recent reception of the Moto 360 and LG G Watch R, it seems that Samsung may have to make a similar switch to appease their fan base.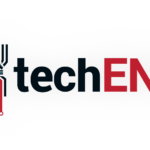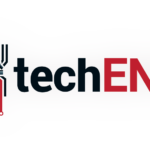 SamMobile reports that they are in the know of a new Samsung smartwatch that will have a round face. Codenamed Orbis, the new smartwatch was in development since August last year, with its patents surfacing online. A hallmark feature of this device would be a rotary bezel ring, the kind you find on traditional watches, and also a crown-shaped power button. It will also have wireless charging.
No list of specifications have been released for the Orbis but we do have some information on its functionality. The homescreen of the Orbis has a drop-down menu, from which you can access the brightness control, do not disturb mode and battery icons. When you swipe up in the homescreen, you bring up the recent apps menu. From here, you can start to see the functionality of the rotary bezel and the crown button. By rotating the bezel slowly to the right, it shows one recent app while a quick turn will bring up the last 3 recent apps. The crown button will close this menu. At the homescreen, rotations to the right bring up widgets in use and a subsequent turn to the left brings the widget content. A right rotation on the homescreen will display all notifications.
When you receive a call on the Orbis, a right rotation of the bezel rejects the call while a left rotation rejects a call and sends a preset message. For now, there has been no mention on how you answer calls on this device, but ending one is done by pressing the crown button. There will also be a music player in the Orbis, with the rotations of the ring allowing you to navigate through the tracks and swiping up brings up a submenu to cycle through albums, playlists and artists.
As we can see, the rotary bezel and crown power button are essential features of the Orbis, and thus does not overly rely on the touchscreen display, which is a nice change of pace for those who prefer analog watches. From these reports, it looks like the Orbis is well on its way and we would not have to wait long to see the final product.
Source: Sammobile