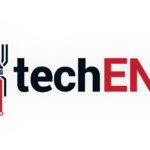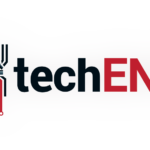 Samsung and Microsoft have been going back and forth in Hong Kong regarding a patent royalty dispute. Now, the South Korean tech giant has started an arbitration proceeding against Microsoft. This is most probably to avoid a full time blow out litigation process in the courts.
Samsung has requested that the International Court of Arbitration in Hong Kong resolve "a dispute concerning the calculation of success credits." How does Microsoft feel about this? Well, the company isn't too happy actually. In its opinion, the business agreement between the companies should be interpreted in New York.
Samsung has filed for the arbitration proceeding after Microsoft filed an amendment complaint in its New York lawsuit against the other company. Microsoft has asked the judge presiding over the case to rule that the company did not breach terms of the agreement regarding the business collaboration between the companies. Samsung's move into arbitration could be an attack towards the whole filing that Microsoft has sought to have heard in America.
This update comes from Microsoft's filing a federal lawsuit against Samsung in New York back in August. According to Microsoft, the South Korean company refused to pay patent royalty payments after the acquisition of Nokia. Samsung did in fact, pay Microsoft USD$1 billion but failed to pay anoter USD$6.9 million in interest.
Microsoft argued successfully that the Android operating system used in 95% of Samsung's devices uses some of Microsoft's technologies. Most of the companies including Samsung who use Android hence, need to pay patent fees to Microsoft. It'll be interesting to see how this battle pans out. Microsoft is looking to go to court, Samsung wants to try an alternative dispute resolution method which I might add, will only work smoothly if Microsoft complies and accept the result of the arbitration hearing. I don't think that's going to happen and honestly, this case seems to be destined to have its day in court.
Source: SamMobile