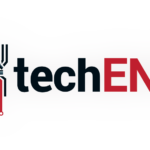 The top television manufacturer in the world has just came up with another line of market leading product. After reigning the world with their amazing AMOLED televisions with Ultra HD display they pushed the boundaries again this time with their latest Quantum dot technology.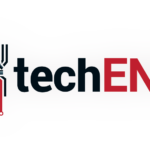 This new line of SUHD television will boast 4K display as usual but with the Quantum dot technology will boast a more true-to-live image compared to conventional TVs you might encounter. According to Samsung it can display 64 times more delicate colour expressions that normal TVs. All that means is that your display will feature more detail on whatever film you are watching. The Samsung SUHD TVs are also leading the market in brightness at 1000 nits HDR which makes it much easier to view it under direct natural light when it is placed in your living room. Though blacks are not as black as AMOLED screens, the Quantum dot display still features deeper blacks than any other LCD panel in the market; save for the AMOLED panels anyway.
Of course Samsung will not let their newest in the market miss out on the curved screen bandwagon. The concave display has proven to be plenty of help in true 180-degree view. It is comfortable to view from any angles without colour distortion and with the bezel-less design, it is even more immersive than ever.
Could you imagine some decades ago that we will use LCD panels for both military and home usage? For purchasing LCD displays, visit CP Technologies, and for buying LCD panel, you just need to visit the nearest store or order it online. It is as simple as that.
With the SUHD TVs you also get the Smart Hub Smart TV service. Powered by Tizen OS it is your smart navigator allowing quick selections and easier combing through of your other contents be it from a broadcaster, internet, or gaming console. Gone are the days where you have to manually set up your set-top boxes and gaming consoles as well. On this new SUHD TVs line you just need to connect and it will automatically detect and recognise your devices. The best part is that this can all be controlled through a single remote control – convenience at its best.
The result of all the improvements and new technology fitted into the televisions is instant sales. In fact on the day of the consumer launch itself Samsung has sold 200 units of SUHD TVs within five minutes. The Samsung SUHD TVs start from MYR 5,999 all the way to MYR 99,999 for sizes 49-inch to 88-inch and can be purchased through all Samsung Experience Stores from this month onwards. Press releases and gallery after the break.
Samsung Takes a Quantum Leap with 2016 premium design SUHD TV Line-Up

 Samsung redefines astounding true-to-life picture quality with Quantum dot technology and a new era of smart user experience

 

Kuala Lumpur, 2 June 2016 – For ten consecutive years, Samsung has reigned as the number one television manufacturer worldwide. Today, Samsung Malaysia Electronics reaffirms its position with the launch of its spectacular new line-up of SUHD TVs, declaring the beginning of the Quantum dot display era and achieving a design of high calibre.

"In the ever-changing climate, Samsung has always been about providing the ultimate experience in picture quality for our consumers, and that is how we came to create our new line of SUHD TVs. It is for our consumers that we focus our efforts to provide stunning brightness and contrast with the most realistic colour and clarity for every viewing environment," said Jimmy Tan, Head of Consumer Electronics Business, Samsung Malaysia Electronics.

Samsung has always been a pioneer in the television industry, leading the stage with their consistent innovations from as early as 1998, where they produced the world's first digital TV. As a trailblazer in both the design and technology of televisions, they have manufactured many of the 'world's firsts' such as being the first to bring the world of FHD 3D imagery to our homes, and reinventing the modern-day viewing experience with the revolutionary curved display. Thus with the new line-up of SUHD TVs, Samsung continues to maintain their position as a leader in the industry by creating the world's first cadmium-free SUHD TV with Quantum dot display.

As Samsung ushers a new decade of global TV leadership, the 2016 Samsung SUHD TVs were previewed earlier this year at the Consumer Electronics Show 2016 and the Southeast Asia Forum 2016. Since its sneak debut, the range of SUHD TVs has already garnered numerous international media awards and accolades recognising the ingenious behind the technology and design.

 

Supreme Picture Quality with Quantum dot display

Equipped with the impeccable Quantum dot technology, the 2016 SUHD TVs offer the most astounding true-to-life picture quality – providing a completely immersive, cinematic experience in the comfort of your own living room. The Quantum dot display can express 64 times more delicate colour expressions than conventional TVs, giving consumers the ability to properly see various shades of colours a conventional TV cannot showcase.

This year, all Samsung SUHD TVs feature the ability to provide a premium high dynamic range (HDR) experience, with the industry's maximum 1,000 nit HDR for a higher level of contrast between light and dark images. The Ultra Black panel technology reduces reflection that interferes with the TV viewing experience. With that, viewers can enjoy watching TV comfortably in any environment without being interrupted by glare.

 

360 design for Unparalleled Immersion

Four years after introducing the first Curved TVs to the world, Samsung took on a new challenge; designing the world's first bezel-less Curved TV to provide a more immersive viewing experience. Eliminating even the slightest elements, down to removing the screws, the SUHD TVs are an example of 360-degree design that looks stunning from any angle, allowing the TV to serve as part of a room's interior design.

With no bezel that normally functions as the border, the viewer's attention is focused purely on what matters most – captivating content on the screen and maximising the immersive experience.

Unlimited, Seamless Entertainment through Single Access and Single Remote

Samsung has also brought a significant change to its Smart TV service, Smart Hub. The Smart Hub – powered by Tizen OS, allows quick and easy navigation through content by integrating diverse content such as broadcasting programs, internet video services and games, as well as the default menu all on the screen.

The 2016 SUHD TVs also eliminate the need to juggle multiple remote controls. It automatically recognizes the type of set-top box, game console, OTT box or home theatre system that is connected to the TV. This allows users to control all of the external devices with the Smart Control remote — with no setup required.

Samsung's 2016 line of SUHD TVs can be purchased starting the month of June at any Samsung Experience Store and authorised dealerships – price ranging from RM 5,999 – RM 99,999 (inclusive 6% GST).

About Samsung Electronics Co., Ltd.

Samsung Electronics Co., Ltd. inspires the world and shapes the future with transformative ideas and technologies. The company is redefining the worlds of TVs, smartphones, wearable devices, tablets, cameras, digital appliances, printers, medical equipment, network systems, and semiconductor and LED solutions. For the latest news, please visit the Samsung Newsroom at news.samsung.com/global.
200 units of Samsung's new 55-inch UHD TV sold within 5 minutes!

Consumers create beeline over Samsung's exclusive limited-time offers for their 2016 line of SUHD TVs

 

Kuala Lumpur, 3 June 2016 – Only after a day of unveiling its brand new SUHD TV with Quantum dot display to Malaysians, Samsung Malaysia Electronics transformed the concourse area of Suria KLCC Shopping Centre into an exhibition of the brightest and most stunning displays to date, allowing shoppers and supporters of the brand to personally experience the wonders of the brand's 2016 range of SUHD TVs.

Fans of Samsung crowded around the exhibition area to witness the true-to-life colours with SUHD TV's Quantum dot display and to qualify for Samsung's exclusive TV deal. To celebrate the arrival of Samsung's latest TV line-up, the first 200 Maybank credit cardholders in line were eligible to purchase Samsung 55" UHD TV (Model: UA55KU6000, RRP: RM5,499) at 50% off – RM 2,749.50!

With spectators being met with such a fantastic deal, it comes as no surprise that all 200 units were sold out in less than five minutes after the lanes were officially open for purchase at 10.00am. Excited about this never-before-seen offer, customers started the queue as early as 6.00am just to be one of the lucky 200 to get the new 55-inch 2016 Samsung UHD TV at half price.

"As TV screens get bigger and picture quality improves, expectations for TV picture quality are at an all-time high. This is where we bring you the 2016 Samsung SUHD TV with Quantum dot display. At Samsung Malaysia Electronics, the experience of our consumers and fans are of utmost importance. This roadshow is an opportunity for us to connect with our consumers and to showcase the very best of Samsung's innovation," said Mr Jimmy Tan, Head of Consumer Electronics, Samsung Malaysia Electronics.

"I am extremely glad that I managed to get this Samsung UHD TV for my new home at only half price! The queue was long and I was getting anxious if I could make it; so you can imagine my excitement when I heard that I was the 200th and last customer to enjoy this promotion. Now I can't wait to watch football and play FIFA games on my new TV! Best purchase ever!" said Mr Muhd Syarifuddin, retail sales consultant.

For those who missed the fantastic deal, fret not as Samsung is also offering a special roadshow promotion, running from 3 June to 6 June throughout the duration of their roadshow at Suria KLCC Shopping Centre. This four-day roadshow offer is limited to the first 30 customers where a purchase of the 65KS9000 SUHD TV (RRP RM21,999) entitles the buyer to a free RM5,000 travel voucher.

These 30 new owners of Samsung's exceptionally remarkable television would walk away with more than just a new household centrepiece; they get a chance to embark on a subsidized vacation courtesy of Samsung Malaysia Electronics!

With this year's UEFA Euro Cup on the horizon, Samsung SUHD TV with Quantum dot display is the best way to catch the games! Capable of achieving 64 times more delicate colour expressions than other conventional TVs, coupled with an industry breaking high dynamic range and a fully immersive 360-degree curved design, the SUHD TV is truly an astounding television that fits seamlessly into any home.

For more information, please visit www.samsung.com/my.

###

About Samsung Electronics Co., Ltd.

Samsung Electronics Co., Ltd. inspires the world and shapes the future with transformative ideas and technologies. The company is redefining the worlds of TVs, smartphones, wearable devices, tablets, cameras, digital appliances, printers, medical equipment, network systems, and semiconductor and LED solutions. For the latest news, please visit the Samsung Newsroom at news.samsung.com/global.