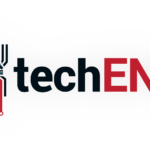 Samsung made an announcement with SAP for a collaboration. As we all know Samsung is an electronic giant from South Korea that makes phones like the Galaxy S5 and Note 4, among the noticeable ones. SAP on the other hand is a company specialising in providing enterprise software solutions. They focus solely on the entreprise market offering business ecosystems.
Samsung has been trying and planning to make an entry into the enterprise marketspace for a while now and it is no secret that they are actually doing that. They have developed Knox, a secured skin over Android and on top of Samsung's TouchWiz. The aim of Knox is to compete with BlackBerry's secure mobile platform for entreprises as well. SAP on the other hand have been developing and pushing out the use of their new cloud platform called the HANA®. Of course with the rise of telecommunications technology and of smartphones SAP would be one company that would want to leverage on the current trends.
Last month in Berlin Samsung and SAP made an announcement that they are going to collaborate to bring SAP mobile. Basically Samsung and SAP will collaborate to allow SAP to implement systems and solutions on a mobile platform. SAP actually already has a Mobile ecosystem for enterprises but they are yet to bring the technology mainstream or to their clients most probably due to the lack of a mobile manufacturing partner.
The plan for this expansion is so that both the companies can combine individual expertise of both companies to serve their clients. It will integrate Samsung's current device offerings with SAP's Mobile platform and the rest of the ecosystem for enterprises. It will make SAP more accessible for the clients' employees too. With Samsung on board as well SAP can take advantage to develop Samsung specific apps to allow employees that use Samsung devices to be more competitive in the workforce. Things like real-time profit, revenue, stock data, and costs will be all in the fingertips of the employee allowing a better, quicker, more real-time decision making. Samsung and SAP, in this partnership already has plans to penetrate and cater specific industries including Oil & Gas, retail, finance, and healthcare services.
It does look like the next year will be a competitive year for the enterprise market considering that Apple is also making a move to enter the enterprise marketspace. Apple has confirmed partnerships with IBM, ServiceMax, and PlanGrid to ensure an entry into the market with clients like Procter & Gamble, and DuPont. It will be interesting to watch what next year has for us. But in the midst of the rising of the two consumer giants we cannot help but wonder what is BlackBerry's response to all this?
Sources: Samsung Tomorrow