Samsung and Microsoft announced a "new chapter" in their partnership at Samsung's Unpacked earlier today. This new partnership will see the companies collaborating to develop and innovate on integrated experiences across multiple devices. According to Satya Nadella, the partnership will encompass hardware, software and services.
"…a new chapter of our long term commitment to improve productivity and eliminate the gap between mobile devices and the PC."

 Satya Nadella, CEO, Microsoft
We're seeing the first inklings of the partnership take form with the Samsung Galaxy Note 10 launch. The Note 10 is the first Samsung device to come with Windows integration. This is done through the Your Phone app which is available on the Google Play Store and also on the Microsoft Store. The Note 10 is also the first Samsung devices to be available in Microsoft Stores both online and offline, across the U.S..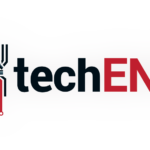 The Your Phone app will be able to integrate, natively experiences on smartphones with Windows PCs and laptops. This includes mirroring notifications and inline actions on Windows. Users are also able to interact with their phones through screen mirroring which is also able to take advantage of touch enabled displays. The app will enable users to make and receive phone calls from their PC later in the year.
Deeper Integration of Microsoft Apps in Samsung Devices
Aside from this, Microsoft's OneDrive app will also come bundled on Samsung devices. The service will get deeper integration into Samsung's Gallery application. This will allow users to sync photos between OneDrive and the Gallery.
Samsung's DeX interface will also be getting updated with the Note 10. The update will enable the DeX to be used on Windows PCs. The new Windows interface will bring up a window with the familiar DeX interface. Users will be able to seamlessly interact between these interfaces with drag and drop functionality among other functions.
These integrations are just the beginning when it comes to the new partnership. Satya Nadella noted that the partnership also hearkens the start of an era where design no longer starts with the device but with people.