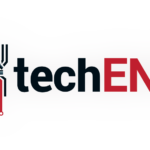 Samsung is known for its Android prowess and through Android too they gain popularity. But all this while they have been trying to push out and develop their own Operating System (OS) called Tizen. Their progress on it? Quite poor so far.
They tried to push out their very own Tizen for a while now as seen from the first smartwatch they made the Galaxy Gear. It did not get the limelight that Samsung wanted it to get but Samsung pushed a second one anyway to no avail as well. Most recently Samsung announced in CES 2015 their very new Tizen powered smart television. There are plenty of issue why Tizen is not catching as much attention as what was originally planned. One of them is cost, as in they are too expensive when compared to competing products.
Samsung is one of the world's largest mobile processor manufacturer in the world after Qualcomm and MediaTek. So it only makes sense if they use their own solutions in their own devices. You see it is not that simple. Samsung's lower budget devices are generally not powered by Qualcomm or their own Exynos processor. Why? To keep costs low of course. Previously they were using processors that are manufactured by MStar. In fact more than about 60% of Samsung's products use MStar processors. Last year though MStar was bought over by MediaTek, the second largest mobile processing solutions provider in the world. Also compared to Qualcomm their processors generally cost plenty lower.
According to some people in the industry Samsung thinks that working with MediaTek will prove to be good for them as it allows them to make cheaper Tizen based smartphones. That said, there is a possibility that the Z1, Samsung's first Tizen powered smartphone could run on a MediaTek processor. Not only that as discussions grow deeper between the two companies there is a large possibility that MediaTek will be Samsung's primary supplier for Tizen based devices' processing solutions.
Sources: SamMobile