The first ever foldable display phone from Samsung is coming to Malaysia! Samsung Malaysia has been relentlessly teasing the launch of their Galaxy Fold with uploads to its YouTube and social media platforms. In fact, the company has teased that the foldable future arrives in Malaysia as soon as May 3. With the launch coming as soon as the first week of May, it is expected that pre-orders will start shortly after for those who just cannot wait.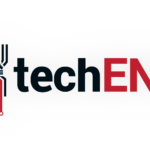 Samsung announced the retail price of the Galaxy Fold at USD$1,980 (RM8,181.49) during their initial announcement a few months ago. The pre-registration and pre-orders for the Galaxy Fold have kicked off recently in the United States. But not too worry as most phones that come in to the Malaysian market are usually priced a lot lower. But with a price tag of almost two thousand dollars what exactly is in the box? The ridiculously expensive price tag comes with a whole level of premium that Samsung has touted before. The Galaxy Fold allows a new level of customisation that hasn't been offered before with users being able to not only choose the colour of the phone but also the colour of the hinge.
Alright back to the box, when opening the box it is a whole other experience as well. The box opens up like a present and lifting another box up and presenting the actual box where the phone is. In the box well of course you have the Galaxy Fold itself and surprisingly the Galaxy Buds as well. Then we have an Aramid Fiber slim case, which is a lot better and more premium than all the regular plastic, rubber, silicon cases that other phone brands provide. For the details and specifications of the phones click here to read our article on it.