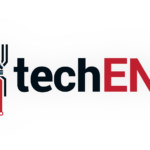 Samsung is no stranger to anyone. The company has made a name for itself being one of the foremost electronics manufacturers in t world; making mobile devices,  home appliances and components which other manufacturers readily utilise in their products.
However, over the past few months, the company has been undergoing a crisis of management brought on by the political scandal involving the previous head of the company. That said, the company has been resilient and has been able to bounce back from the turmoil with ease.
Amidst its recovery, Samsung Malaysia has today announced that the company will now be led by a new President. Mr Kim Yoonsoo, (Yoonsoo Kim, for those who aren't used to Asian nomenclature), will be taking the reigns from Mr Lee Sang Hoon who has led the company to be one of the largest mobile device and household appliance manufacturers in Malaysia.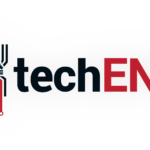 Mr Kim Yoonsoo will be a boon to the company moving forward. He has spent the past 19 years contributing to the company's journey in various countries. Starting his journey in 1998 when he assumed duties in Samsung Electronics' Mobile Business in Europe. In his second decade in the company, he has served as the IT and Mobile Division Head for the company's Indonesian business and as President of Samsung Electronics in Kazakhstan. Most recently, Mr Kim served in Samsung China's Product Marketing division. He's been described as a highly professional, dynamic and influential leader.
"It is an honour and a privilege to be a part of Samsung Electronics' historic rise. Starting today, my journey with Samsung is about to get a whole lot more exciting. Malaysia is a market with great growth potential and I am excited and confident in working with the team to drive Samsung's overall growth as the leading technology company and top workplace in Malaysia."

Mr Kim Yoonsoo
---
Also published on Medium.