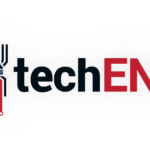 According Korean's Yonhap News, Samsung has met with Under Amour, a Baltimore based athletic clothing-maker to discuss future collaborations and business partnerships.
Samsung Electronics vice chairman, Lee Jay-Yong has met with the CEO and founder of Under Amour, Kevin Plank. What is the main purpose of this little date? Well, the two were reportedly talking about how they are going to take on Apple and Nike in the tech wearables market. Mr Lee was also reportedly seen wearing an Under Amour shirt at recent media conference in America. This just adds more concrete to the rumors of a business partnership in the works.
Under Amour doesn't make any wearable devices like Nike but did recently purchase MapMyFitness last year. This leads us to believe that the company has an interest in collecting and analyzing data for exercise purposes. Samsung could utilize this and also use Under Amour in new devices so that future tech wearables appeal more to athletes.
We're hoping some results come out of this rendezvous but just because they meet, doesn't mean we'll see a product released or announced anytime soon.
Source: TechnoBuffalo