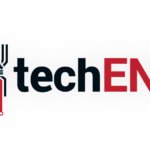 Google announced the integration of Samsung KNOX in the latest iteration of Android, Android L, at Google I/O. However, according to Forbes, Samsung is now leaving the security centric application behind. This comes after Samsung has spent over a year developing and perfecting the application for its Android devices such as the Galaxy S5 and the Galaxy Note 3. The move, according to Forbes, was propelled by a 24% drop in operating profit and a 10% drop in sales in the second quarter of this year. In addition to this, the consumer's don't seem to be to interested in Samsung KNOX with a measly adoption rate of less than 2%.
Forbes talks about Google looking to take the security platform and allow its biggest partner, Samsung to save face. However, it looks like Google is nitpicking features from Samsung KNOX to be integrated into Android L. With a lot of unknowns in the mix, the decision is still a surprise especially because a company like Forbes speculating it.
Samsung has rubbished this speculation by Forbes, saying that it remains "committed to the long term evolution of mobile security and the ongoing development of Samsung KNOX". Google touted the integration of Samsung KNOX into Android L as a team effort between the two behemoths. It seems like the partnership is a work in progress. The Android L integration of Samsung KNOX does not seem to be one in which Google will be integrating parts of the security platform and with its recent acquisition of Divide, it looks like there may be more to the built in security platform of Android L than KNOX.
"Samsung is committed to the long term evolution of mobile security and the ongoing development of Samsung KNOX. While Samsung is contributing a part of KNOX technology for the benefit of the entire Android community and enterprise customers, Samsung KNOX remains the most secure Android platform from the hardware to the application level. Samsung will continue to work with our partners to enable KNOX for all of our valued customers. Our list of enterprise and government clients continues to grow rapidly, and is a testament to our commitment to providing highly-desirable, secure mobile devices across all industries. Furthermore, Samsung continues to offer differentiated and highly valuable mobile enterprise services such as KNOX EMM and KNOX Marketplace to provide customers with the most secure and scalable mobility management solution."
Google's set to announce Android L in a few months and there is no doubt that we'll be learning more about Android L and Google's plans for the platform.