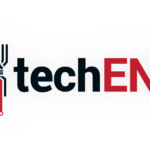 Remember Samsung's first wearable gadget? That awkward looking bracelet with a small OLED display unit telling you basic stuff like time, heart rate, how many steps you walked today, or who gave you a call or text message? That was the iconic Samsung Gear Fit. It was actually pretty brilliant with a slew of attractive and bright colours to choose from. It retailed for about MYR599, which at that time seemed a little bit on the high side compared to the more well known fitness and health trackers like FitBit, JawBone and the likes. So it was not actually very popular. In all honesty though it was a brilliant piece of kit, very clever.
Samsung decided that it is no longer market worthy though about a year ago and stopped selling the item. It was also becoming a little old then, so it does make plenty of sense for Samsung to pull the plug. Quietness ensues. Up until recently there has not been any noise about new wearable from Samsung.
Fret not though, recently Samsung unveiled and launched their Gear Fit successor – Gear Fit 2 (of course). It is Samsung's brand new fitness tracking bracelet that doubles as a smartwatch as well. Naturally it still retains its quirky, very rectangular display that was so iconic of the Gear Fit. The difference here is that the Gear Fit 2's 216 x 432 display is slightly bigger at 1.5-inch. The IP68 rated device contains a slew of sensors like a gyroscope, accelerometer, barometer, and heart rate monitor just to name a few. Unlike the Gear Fit, the replacement model only has black, blue, and pink as choices of colours.
This one is clever too though. The previous Gear Fit relies on connecting to your smartphones. There is actually built-in memory in the device. At 4GB it is nothing to boast about. It does however allow you to store a number of your selected favourite tracks for the gym and running sessions. It has got Bluetooth too so you could totally leave your smartphone at home or locker and still listen to music while going on the run or in the gym. Of course to extract any useful data out of the device you would need to still pair it to your Android smartphone with the Samsung S Health app.
If you have not already noticed, Samsung is looking to go wireless as well. Their Level headphones boast audiophile quality music playback while being free of tangles. They are not done with Bluetooth and wireless technology. Alongside the Gear Fit 2 they announced the IconX earbuds.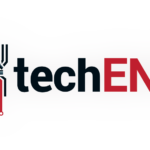 The IconX earbuds is Samsung's latest entry into the wireless earbuds market. The unique thing about this set of earbuds is that it is completely wireless. The pair is not even connected via cables to each other. To make it work you have to pair them with your Android device which is a no-brainer. The best part of this really small, lightweight, Bluetooth headphones is that it is choked full of features. It has an accelerometer, it has a capacitive touch sensor, it has a pulse sensor, it has four microphones on it, and even with all those fitted in there is still space for a 4GB memory module in the tiny earbuds. They of course come with a box that doubles as a charger. But at the same time you do not need to keep it in the box when you are not using it. It activates automatically as you plug it into your ear. They are IP68 rated as well so no need to worry about soaking them. It will be available in Black, Blue, and White and is compatible with Android devices running Android KitKat and above.
The Samsung Gear Fit 2 is already launched in several selected markets only currently and is priced at US$225 (MYR919). There are no confirmed availability dates for the Gear Fit 2 in Malaysia. In truth we do not even know whether or not it will be available at all in this part of the world. The IconX has not been launched yet but Samsung says that it will be available somewhere in this quarter of the year. Maybe when that launches we would get to see them in Malaysia. Wishful thinking.
Source: Pocketnow, SamMobile, Android Authority