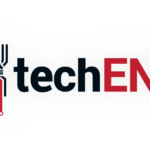 Samsung only recently launched their latest addition to their increasingly popular Note lineup, the Galaxy Note 7. The device brings together some of the best features the Korean Manufacturer has to offer: Glass and metal materials with Samsung's curved display and the signature S Pen stylus. The winning combination has made the Note 7 one of, if not, the most sought after device to date. This rang true with Samsung delaying their Malaysian launch due to a shortage.
However, over the past week, we've seen reports from early adopters of their devices spontaneously catching fire or exploding. Initial reports surfaced in on KaoKao Story, a popular South Korean social media platform (all of which have been removed at the time of writing). Reports indicate that there may be an issue with the Note 7's battery and have resulted in the cells catching fire or exploding. Pictures and videos that show that the aftermath of the Galaxy Note 7 catching fire have surfaced along with the reports and seem to confirm speculation that the battery is the main culprit.
Amidst the controversy, Samsung has issued a statement confirming that they have received 35 reports or an estimated 14 per million sold. However, an unnamed source has confirmed to South Korean news outlet Yonhap that despite the halt in sales and the recall, "Products installed with the problematic battery account for less than 0.1% of the entire volume sold". The sweeping recall issued by Samsung is applicable to any Galaxy Note 7 unit sold aside from those in China which Samsung confirms uses a different battery unit which is unaffected.
At the risk of having an adverse effect on their stocks after reporting their first profit in 2 years, Samsung boldly pushes forward with the recall. The move comes at a crucial time for Samsung on the heels of the announcement of the iPhone. However, despite the inconvenience, the unprecedented recall by the Korean Behemoth is one consumers have welcomed. In a slew of similar events last year with the iPhone 6 Plus, we saw their main competitor remain silent taking no action to reassure their consumers. The latest report was earlier this month in Australia.
---
Full Official Statement from Samsung Malaysia Electronics Sdn. Bhd.