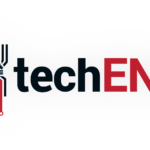 Apple and Samsung's relationship in business has not been what we can call rosy. In fact they have been in a love-hate relationship for a while now. The whole fiasco of lawsuits starting from Apple and then counter-suits from Samsung makes the tension between  these two tighter by the years. The problem is though Samsung makes plenty of money from Apple and Apple needs Samsung in their supply chain to ensure their products stay on top.
On the next iPhone due end of this year there will be the A9 processing chip. An upgrade from the current iPhone's processor chip, it is also another attempt by Apple to reduce their dependability of their largest supplier and long time rival, Samsung. The current processor was also supposedly made by other suppliers. It was rumoured that TSMC should be making a bulk of the current line of processors powering the iPhone 6 instead of Samsung. That is true though that TSMC made about 70% of Apple's current A8 line but the rest goes to Samsung.
For the A9 Apple is still looking to keep an alternative supplier to Samsung. Of course there is an issue here. Samsung has just recently dropped down their production process of chips to 14nm process which means that chips can be more efficient and more powerful at the same time. Compared to the 20nm process that TSMC is still stuck to this is definitely more attractive to Apple. Because of this manufacturing process Apple looks like they are going to drop back into Samsung's arms to make the A9 chips in the future. Here is the thing though Samsung is keeping very quiet about it and did not want to confirm the rumours too.
So if they may not be the main supplier for Apple's chips, then who is? TSMC comes into the picture here. According to reports the Taiwan based manufacturer will get the bulk of the A9 orders because of the reliability of their production, as in their yield is better than Samsung's. According to the same report Samsung's manufacturer produces unsatisfactory yield for Apple and therefore Apple will not rely on Samsung.
There are no official word though of who is going to make the new chips. Heck we do not even know specifics of the chip that is going to power the next iPhone. What we do know though Apple and Samsung are still going to be business partners and Samsung will continue to supply Apple in one form or another.