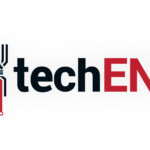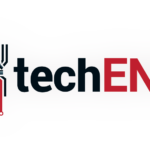 Just a while back we released some forecasts to Samsung's profit numbers, here. They reported that they could see a decline in their earnings in this quarter. In fact they expected about 60% drop in profits in the third quarter of this year compared to last year. That is no small number considering that they made about $9.6 billion (RM32 billion). Not such a good quarter then as Samsung sees it. It is also understandable why Samsung would expect to be doing so badly this quarter with the rise of brands like Xiaomi in the global market space. But forecast reports are just forecasts, they would have to release the real numbers later on and review their actual performance from there.
Samsung just released their profit numbers not very long ago. 60 percent? Nope, the mobile department of Samsung actually lost about 74 percent of their profits compared to last year. Their operating profits dropped to about 4.06 trillion Won (RM12.5 billion); 60 percent. Other numbers in the report obviously also sees drops. One of the more significant one is the total revenue this quarter actually dropped 20 percent compared to last year. The large discrepancy between the revenue and profit drops is mostly due to the shrinking margin that Samsung was talking about in their quarter three forecast report.
It is fascinating also to note that although Samsung holds the top spot in the global smartphone market share they have lost about 9 percent from last year. Of course the dramatic rise of the two Chinese brands, Xiaomi and Oppo; especially Xiaomi have caused the big dent on Samsung's side.ack But that said it could be due to the amount of money that Samsung is spending alone in marketing their products rather than developing right products for their consumers. Of course, as mentioned with Xiaomi and Oppo competition will always play a big role in the market share dent. The smartphone market is expanding with Android, but the competition within Android keeps piling up day to day and it is up to a point where most of the features found on a smartphone from one manufacturer are similar to another. It becomes a matter of how much you are willing to fork out for your smartphone now then. Of course then if it comes to price wars Samsung would have to try to cut numbers here and there and eventually cut down on profits. Even if it is a giant company, eventually it will fall if trends continue. In light of this quarter's drop in profit numbers then Samsung promises a comeback.
Samsung realises one nagging issue in their bag for the past few years; they make too many kinds of phones. Look into the market throughout the years Samsung is in the smartphone industry and you will find Samsung's brand name on every single segment of the market, starting from the smallest screen size to the largest; they have the whole spectrum. It is also a wonder how Samsung actually keeps up with their product catalogue with so many smartphones lined up. Compared to their closest Android competitor, HTC their product line up is humongous, it is crazy. The argument there though is that there were no definition of perfect sized smartphone for every segment and with the money Samsung has, why not try to make it into every segment and see what is what?
Things have changed though with the segments and Samsung has admitted that it is time for them to trim down their product catalogue in the future to ensure lower operating costs. They said also that they will be focusing on a more "efficient' business model in light of the major drop on their earnings. There are no specifics on this matter or on their planned action but we may see a slimmer product portfolio from Samsung in the very new future. Of course we are still expecting Samsung to release a few more products into their line up until the end of the year at least as part of Samsung's 2014 plans. With plenty of companies also moving towards the shared platform across their smartphone range like HTC's One line up, we are expecting Samsung to do the same to keep development and manufacturing costs at its lowest. Of course they would keep to their flagship Galaxy S lineup and we would really like them to keep the Galaxy Note lines as well. But would we see an Apple-esque set up whereas Samsung only offers limited flagship smartphone offers to customers? We would really hate to see that coming but we believe that they would keep a few lineup available to cover most of their profitable segments while keeping their costs as low as they can.
Sources: SamMobile, Android Authority, TechnoBuffalo