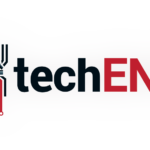 The new year treats keep coming in! This round the South Korean behemoth is taking three of their devices and giving them quite the price cut. The company's extensive selection of devices is one that covers everything from entry level devices to high-end, premium flagships. So, there's pretty much a phone at any price point for anyone. However, Samsung Malaysia has chosed three specific devices to give quite the discount to moving forward.
Perhaps the more popular device among the three, the Samsung Galaxy Note FE is getting an impressive RM400 discount. It originally retailed for RM2,599. The Galaxy Note FE is essentially the re-release of the ill-fated Galaxy Note 7 with one big difference, it proves that there was truly only one flaw in the device. The Note FE comes with the  capable Exynos 8890 Octa processor which has 8-cores with 4-cores running at 2.3GHz and 4-cores at 1.6GHz. It has 4GB of RAM and has a built-in storage of 64GB. The 64GB of memory can be supplemented by the use of a microSD card with up to 256GB of addition space.  It has a 5.7-inch Super AMOLED display with QHD resolution. Most compellingly, it comes with all the bells and whistles we expect from a Samsung flagship. You'll be able to snap your own at RM2,199 moving forward.
Also on the list is the Samsung Galaxy J7+ which launched along side the Galaxy Note8. The J7+ is the first mid-tier device in the Samsung Galaxy to sport dual cameras. The dual camera setup is a 13-megapixel plus 5-megapixel sensor with f/1.7 and f/1.9 apertures respectively. In addition to this, the smartphone comes with a 5.5-inch FullHD Super AMOLED Display and runs on a MediaTek Helios P20 coupled with 4GB of RAM and 32GB of onboard memory.  The J7+ will be discounted by RM300 from its original price of RM1,599. It will now retail for RM1,299.
The final device that is getting an RM100 discount is the Samsung Galaxy J7 Pro. Originally retailing for RM1,199, the J7 Pro comes with the Exynos 7870 clocked at 1.6GHz with 3GB  of RAM and 32GB of onboard storage. It supports up to 256GB of additional storage via microSD card slot. It also comes with 13-megapixels sensors on both the front and back facing cameras. It's now going to be retailing at RM1,099.
So, are you picking up a new phone for the new year? Let us know in the comments!
---
Also published on Medium.