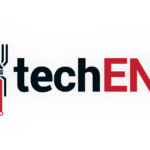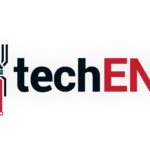 IoT, for those readers that are not too familiar is short for Internet of Things. If you are not familiar with that term, a quick search will tell you that it is "a system of interrelated computing device, mechanical and digital machines, objects, animals or people that are porvided with unique identifiers and the ability to transfe data over a network without human-to-human or human-to-computer interaction." Sounds cool? Because it is. A real life example of IoT in action is smarthomes. Built into modern appliances are abilities to connect to a bigger digital ecosystem you can build for your home. This network of appliances can be remotely by you using things like your smartphones.
So what does Samsung have to do with IoT? Plenty actually. For one Samsung may be getting into the food and beverage business; at least in the United Kingdom anyway. McDonald's, the world's top fast food chain has plans to bring Samsung Galaxy Tablets for customer use in their restaurants. Before this they actually already implemented mobile payments before with the introduction of Google Wallet, Apple Pay, and Samsung Pay. McDonald's may not go with Samsung's TouchWiz running on their Galaxy tablets though and have commisioned SOTI to come up with a proprietaray one for them. Could be one where you can make mobile orders and inform you when your order is ready on the counter.
On top of getting McDonald's to endorse their tablets Samsung has just updated its Samsung Pay with the support of 39 new banks and credit unions in the United States. What that does is open up a whole new option of really putting your wallet in your phones. Sadly this is not yet the case in South East Asia though. We are still waiting on this trend to catch on really. Talking about e-payments, Malaysia now gets a taste of what Samsung's e-store will look like on Lazada. Lazada has been one of the fastest growing online shopping platform and it does make sense that Samsung decided to open their official flagship store in the site itself offering plenty of their Galaxy lines with certain special bundles from time to time.
If you're into gaming, you definitely have heard of hte HTC Vive, a Virtual Reality headset with controllers that spawned plenty of indie games. To think about it the VR community have come up with some awesome indie games for the HTC Vive since it gives you the flexibility of using conrollers. Samsung has their own iteration of a VR through the Samsung Gear VR. This device was introduced to us in 2015 and requires a Galaxy device to run on it and is based on the Oculus Rift technology. Of course with the development of the HTC Vive and its progress Samsung gets a little bit jealous and competitive. So competittive in fact that they actually announced that they want to work with indie game makers to be making more 'Made for Samsung' games. In exchange Samsung offers exclusives and promotion in their app store instead of payments to these developers.
Sources: IoT Agenda, Pocketnow, SamMobile, Soya Cincau, TechnoBuffalo