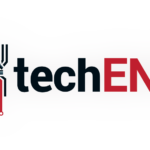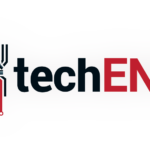 Samsung has just received great news! RPX has agreed to buy 4000 patents from Rockstar Consortium for USD$900 million. Why is this a good thing? Well, with the purchase by RPX, lawsuits by Rockstar against a handful of Android OEMs including Samsung, LG and Huawei will be dropped.
So, how did this issue come about? Back in 2011, Apple, Microsoft, BlackBerry and Sony bought 6000 patents from the now gone Nortel Networks. The tech giants outbid Google in this deal by putting forward a whopping USD$4.5 billion. 2000 out of the original 6000 patents was given out to different companies and the remaining 4000 fell in the hands of the Rockstar Consortium organisation.
Back in November, there was a sudden announcement by Rockstar stating that the organisation has reached an agreement with Google regarding seven search related patents it had. With this deal set and sealed, the lawsuits against Samsung will come to an end as the patent has switched hands and the issue resolved. RPX will basically act as a clearing house of the sorts to clean out all the bad patents and unnecessary lawsuits.
According to John A. Amster, Chief Executive and Co-founder of RPX:
"We are pleased to act as a clearinghouse and underwrite an agreement between the owners of Rockstar and our syndicate of licensees. Leading technology companies from multiple industries came together to shape this transaction. We commend everyone involved for their leadership and commitment to clearing the risk of the Rockstar portfolio by negotiating a reasonable purchase price in one efficient transaction. This is the largest syndicate of its kind, and it proves once again that our clearinghouse approach can transform the patent licensing process from one dominated by prolonged litigation to one that is transparent, scalable, and provides a rational outcome for licensors and licensees alike."
Source: SamMobile