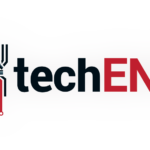 So one other Android Wear device other than the ones pushed out be LG and Motorola comes from Samsung. A little odd actually since Samsung came from the Tizen background with their previous Samsung Galaxy Gear smartwatches. It seems that Samsung though wants to drop Tizen and focus on developing Android by adopting the Android Wear in their latest smartwatch offering the Samsung Gear Live.
Running on the Android Wear it is powered by a 1.2 GHz processor. They did not however specify which processor is powering the device. The screen's pixel count is at 320 x 320 pixels fitted into a 1.63-inches display frame. It comes with 512MB of RAM coupled with 4GB of storage. It also comes around with a Bluetooth 4.0 which is super light on the 300mAh battery fitted on this device. All this is packaged in a IP67 rated waterproof body made of  metal. The batteries on this thing is quoted to be able to last up to six days with a single charge, of course with little to no use at all.
What it is then is another Android Wear device alongside the LG G Watch and the Motorola Moto 360. But yet it is more than that. It is a revamped version of the Samsung Galaxy Gear 2 Neo, which would mean that this Samsung smartwatch could be a reference design for the Android Wear platform.
There is no word on when this device will be available in Malaysia. The price revealed for this device in the U.S. is at $199.99 (RM640). Despite that when the device arrives in Malaysia expect a different pricing.
Sources: Samsung, Techno Buffalo, Android Authority